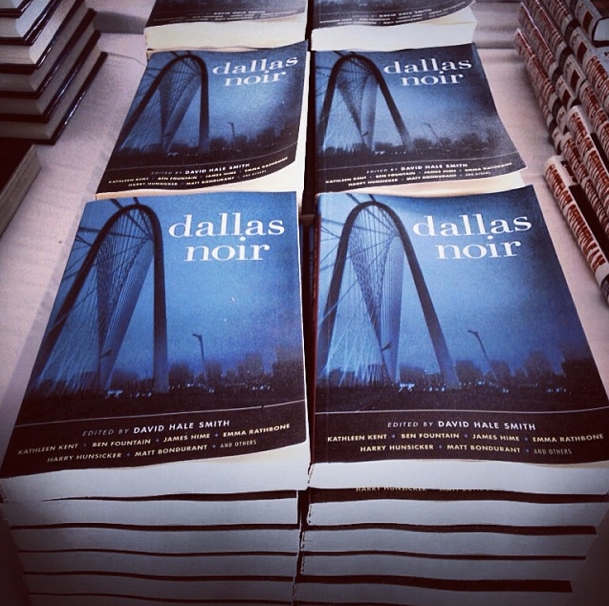 There are two reasons why you should buy Dallas Noir, a collection of short stories that was published yesterday and that was edited by a gent named David Hale Smith, with whom (full disclosure) I have spent quality time while wearing Lycra. Reason No. 1: you'll enjoy reading it. Reason No. 2: the publisher, Akashic Books, has published these noir series all over the country. It started in 2004, in Brooklyn, and took nearly a decade to get around to our city. You should consider that lag an insult and buy a copy out of a sense of civic pride. Drive up sales, teach those Yankees not to underestimate how deep our literary waters run (ahem). Here's the list of local authors who contributed to the collection and where they set their stories:
Matt Bondurant, "Hole-Man," White Rock
Ben Fountain, "The Realtor," Swiss Avenue
Daniel J. Hale, "In the Air," Deep Ellum
Emma Rathbone, "The Clearing," Plano
Oscar C. Peña, "En la Calle Doce (Flaco's Blues)," Oak Cliff
Merritt Tierce, "The Private Room," Uptown
Clay Reynolds, "Night Work," Old East Dallas
Lauren Davis, "Full Moon," Pleasant Grove
James Hime, "Like Kissing Your Sister," Irving
Fran Hillyer, "An Angel from Heaven," Northpark
Kathleen Kent, "Coincidences Can Kill You," Cleburne
David Haynes, "Big Things Happening Here," Oak Lawn
Harry Hunsicker, "The Stickup Girl," South Dallas
Catherine Cuellar, "Dog Sitter," Love Field
J. Suzanne Frank, "Miss Direction," Downtown
Jonathan Woods, "Swingers Anonymous," M Streets
Get the FrontRow Newsletter
Get a front row seat to the best shows, arts, and things to do across North Texas. Never miss a beat.