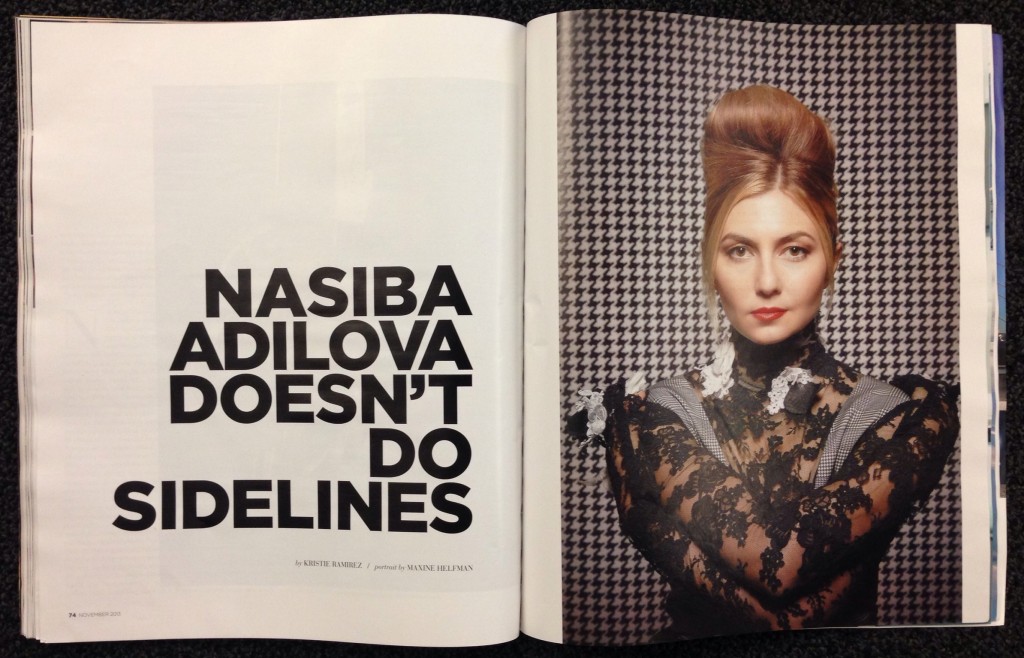 There's an interesting story in the new FD Luxe about a woman named Nasiba Adilova who is new to Dallas. She has 32,000 Instagram followers, and she shows up in the pages of Harper's Bazaar. She's Russian. She's 5-foot-2 and weighs 110 pounds. She lives in a house that's on the tax rolls at $15.9 million. There's a lot of detail in the story. And there's one glaring omission: who the heck is the fiancé? Here are the only two mentions of him in the story:
"[Adilova] answers the door to the Volk Estates manse, bought in March, which she shares with her fiancé, the scion of a family that owns a global electrical products and services company."
And:
While working in sales and marketing for Munk, Adilova traveled with friends to St. Barts in 2011, where she would meet the Dallas-based young man who would become her fiancé. "His boat was next to the one I was on, and he brought over a plate of grilled cheese to me," a smiling Adilova says, clearly smitten.
Just who is this grilled-cheese-making yachtsman and what sort of electrical products and services company gives him the wherewithal to snap up a $15.9 million house?
I sent a note to Rob Brinkley, FD Luxe's editor, asking him why the name wasn't in the story. As I pointed out to Brinkley: "I'm clearly not the only person who knows his name. The couple does go out together. Second, the mysterious way in which he's referred to in the story will only fuel speculation and investigation. You must have realized that."
I know the guy's name because I'm friends with the author of the story, Kristie Ramirez. A couple weeks ago, I was a guest at her SMU fashion journalism class. At the time, Kristie was working on her story. We got into a discussion about journalism ethics, because Kristie told us that after her interview with Adilova, the woman had called and asked that Kristie not print her fiancé's name. We all decided she should print it. The woman agreed to be profiled. The fiancé was at the house when Kristie visited them. He's the reason Adilova moved to Dallas. There was no promise that his name would be off-limits. Anyway, here's what Brinkley told me:
"Her fiancé, to me, is one character in a piece that is about Adilova the woman, and why our readers would/should care about her. Knowing his name didn't add anything to the piece, in my opinion, and not having it in didn't detract. Editor's prerogative there. You may have edited it differently."
Yes, I would have gone a different route. The fiancé is Thomas Hartland Mackie. He is the president of City Electric Supply, which has 900 branch locations in seven countries and is "dedicated to providing unparalleled dependability, quality, and service."
There. Was that so hard?
Get the D CEO Newsletter
Stay up to speed on DFW's fast-moving business community with weekly news reports, interviews, and insights.