We started as a city magazine publisher. Today we live both on and off the page, an online, print, custom content, and events company. We explore, test, invest, and launch continually, responding through multiple platforms to the evolving needs of a fast-growing city. Our belief is that excellence is irresistible — and trust is irreplaceable. By serving our readers and viewers first, we are able to connect them to the highest caliber of advertisers and marketing partners, with channels and audiences to meet every need.
Leadership
---
Wick Allison
Chairman 
Wick Allison is the chairman of D Magazine, which he founded in 1974 and returned to in 1995. Allison is a fifth-generation Texan who was born and raised in Dallas and attended the University of Texas at Austin.
After graduation, he worked in the White House and served in the U.S. Army. He attended SMU's Graduate School of Business, where he wrote his business plan for D Magazine. Over the next 10 years he built D into a magazine company with $30 million in revenues operating in Dallas, Houston, and New York. Allison left his company and Dallas in 1984 for New York, where he founded Art & Antiques and built it into the largest circulated art and antiques magazine in the world.
He also served as publisher of William F. Buckley's National Review and made it the only profitable publication in the history of American journals of opinion. Allison edited The Bible: Designed to be Read as Living Literature for Simon & Schuster and wrote That's in the Bible? for Delacorte. His most recent book is Condemned to Repeat It: Lessons of History for Leaders, published by Viking in 1997.
214-939-3636
---
Christine Allison
President
Christine Allison is the president of D Magazine Partners, Ltd. Allison founded D Home and Garden in March 2000 and served as its editor and publisher for six years. In 2002, D Home received a gold medal for general excellence by the City-Regional Magazine Association. It was the first time a regional home and garden magazine had received the award. In 2006, D Home received the Gold Award by Folio Magazine for being the best shelter magazine in the United States, the only regional magazine ever to have been awarded that title.
In addition to D Home, Allison has served as editor and publisher of D Gold Pages, a home resource directory; D Design Book and the Parade of Homes Magazine, a custom publication for the Home Builders Association of Greater Dallas.
Before entering magazine publishing, Allison lived in New York City and worked at John Boswell & Associates literary agency as a book packager. She is the author of numerous books, including John Paul II: A Tribute in Words and Pictures (HarperCollins); 365 Bedtime Stories (Broadway Books); 365 Days of Gardening (HarperCollins); Yes, Virginia, There is a Santa Claus (Delacorte); Teach Your Children Well (Delacorte); Tell Me a Story, I'll Sing You A Song (Delacorte), Mother Angelica's Answers Not Promises, co-author, (HarperCollins); Street Smarts for Kids, co-author, (Ballantine); How to Remember People's Names, co-author, (HarperCollins). In addition, she was for 10 years a regular contributor to the Readers Digest.
Allison also has extensive experience in advertising, having owned and operated a boutique advertising agency that specialized in direct marketing in Dallas in the early 1980s serving national accounts like American Airlines, Airborne Freight and the Associates, as well as local real estate and retail accounts.
214-939-3636
---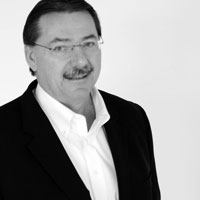 Tom Earnshaw
Chief Financial Officer / Chief Operating Officer
Thomas L. Earnshaw possesses more than 30 years of broad-based financial and operating experience. Tom joined the company in 2002 on a part-time basis as a partner of Tatum CFO Partners, which he joined in 2000. Tom became a full-time officer of D Magazine Partners in 2006. Prior to joining Tatum CFO Partners, he spent 18 years in the recycling industry and three years in the retailing industry holding CEO and CFO positions in both private- and publicly-held companies. Early in his career, he served as a public accountant for KPMG. He is a certified public accountant and a member of the American Institute of Certified Public Accountants. Mr. Earnshaw holds a BBA in Accounting from the University of Hawaii.
214-939-3636
---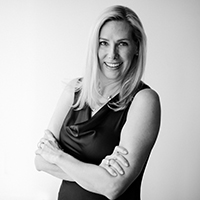 Phyllis McKnight
Publisher
Editor, Tim Rogers', provides Phyllis' bio in a gchat:
Let's see if I can get this right. Her résumé goes: D Magazine, Wall Street Journal, back to D Magazine, off to Children's as a VP of development, then to PaperCity as publisher, some place called Blue Calypso as VP of national sales, CultureMap because she apparently has an affinity for places that camel-case their names, an ad agency called Commerce House, and then back to D Magazine. I'm probably forgetting something.
Phyllis is now our group publisher. I'm not sure if that means she can fire me. She has an office, and I don't. If I had to guess, I'd say she could fire me. But I've got something she doesn't, and that's a username and password to FrontBurner. (Seriously, if your company doesn't camel-case at least part of its operation, you need to think about getting another job.)
214-523-5282
---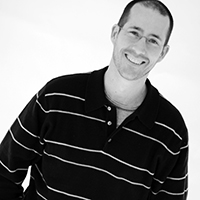 Tim Rogers
Editor
Tim Rogers is the editor of D Magazine. He came to Dallas from Los Angeles in 1976 and graduated from Cistercian and the University of Notre Dame. He was an editor and columnist for The Met and, for a time, he co-hosted Early Merge With Tim & Yvonne on 93.3 FM. Tim has written for D about swimming across White Rock Lake and about Mark Cuban's threat to "slice [his] f—ing nuts off." In 2012 he won a National Magazine Award for his profile of Barrett Brown.
214-939-3636 x148
---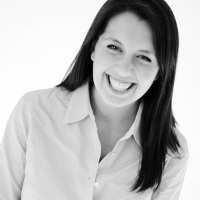 Gillea Allison
Marketing Director, D Magazine Partners
Gillea Allison is currently the Marketing Director of D Magazine Partners. She was formerly the Associate Publisher of D Home, working across design verticals and creating marketing opportunities, content-based events, and networking opportunities for clients. She has held roles as a digital strategist, marketing lead, and community builder across media companies, campaigns, private brands, and nonprofit & advocacy organizations. Before moving back home to Dallas in 2016, she worked for Blue State Digital in New York, an agency and technology company that develops and runs brand, membership, and engagement campaigns for clients, ranging from Obama for America, to EMILY's List and Ford. She previously worked as a digital lead on President Obama's 2012 re-election campaign, and was the brand and communications manager for D Magazine Partners from 2009-2011.
214-939-3636 x133
---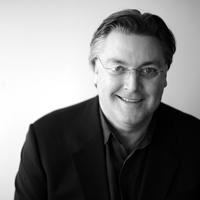 Paul Buckley
D Custom, President
Paul has over 20 years of experience in providing Fortune 500 companies with marketing insights, strategic plans, and best-in-class results. He understands that our clients want to keep pace with how technology has changed their customer relationships and fulfill their customers' demand for more control and more rewarding brand experiences through content, as well as establish a leadership position online, differentiate their business, and become a trusted advisor for customers, prospects, employees, and partners.
His approach? Great marketing is an iterative process based on applied experience and quantifiable results. Successful campaigns start with customer purchase behavior, deliver a relevant and compelling value proposition, and end with clear performance indicators that enable continuous improvement. And content marketing dramatically improves the customer experience through better storytelling and a more compelling connection with the brand.
Paul is known for his practiced, quantifiable approach to marketing challenges and has led successful campaigns for dozens of companies, including Hewlett Packard, Travelocity, AT&T, Lowes, Sam's Club, Disney, Hyatt Hotels, and New Century Financial. He specializes in strategic planning, integrated marketing, media mix modeling, marketing analytics, online marketing, and personal portal technology.
214-939-3636 x143
---
Pat Martin
People Newspapers, Publisher
Patricia "Pat" Martin return to D Magazine Partners and People Newspapers in August 2012. During her hiatus from publishing Martin delved into non-profit serving as the Director of Operation at The Dallas Institute of Humanities and Culture. She also pursued one of her passions (sustainability) and consulted for Recycle Revolution a grassroots recycling company, where she developed a food composting program for Dallas area restaurants and bars.
People Newspapers was acquired by D Magazine Partners in 2003, it publishes Park Cities People and Preston Hollow People community newspapers. People Newspapers has been publishing award winning community newspapers since 1981. Martin served in a number of roles from 1992 – 2004, including President and Publisher.
From 2004-2010 Martin was the General Manager of D Magazine Partners where she was instrumental in establishing structure and implementing processes during a critical growth period for the company.
Martin has served on the Board of Directors for Bryan's House and as Board President for DIFFA (Design Industries Foundation Fighting AIDS). She currently serves on the Holy Trinity Catholic School Board and as a member for The Society of St. Vincent de Paul.
Martin is a transplant to Texas, originally from California, but feels quite at home after being here for more than twenty years.
214-939-3636 x242