Hot Property: A Cheerful Cottage in Lakewood That Will Bring You Comfort
As you walk through the door, take a deep breath in. And out. Welcome home. 
As I sat down to write about 6961 Kenwood Ave., I began trying to pin exactly why it felt familiar. Was it inspired by the East Coast? No, not this time. Perhaps a twist on a farm house? We're getting closer, but nope, not that either. Then it hit me. This handsome cottage feels like home—it feels like it's right where it belongs. Right there in Lakewood. Just as Dallas is a little traditional and a little trendy, so is this property. 
From the outside in, the architecture is classic and is adorned with fabulous decor that breathes life into its tranquil, gray walls. As you approach the property, the Adirondack chairs set the tone and extend a warm welcome, only further emphasized by the roaring fire in the living room. 
But let's be honest. The chairs, the decor, even the fire are temporary. So let's strip this baby down and analyze what you'd be getting. We've already established that the clean architecture is one perk—it fosters an open space and invites you in to stay a while. Plus details like the wainscoting in the dining space make it feel extra homey.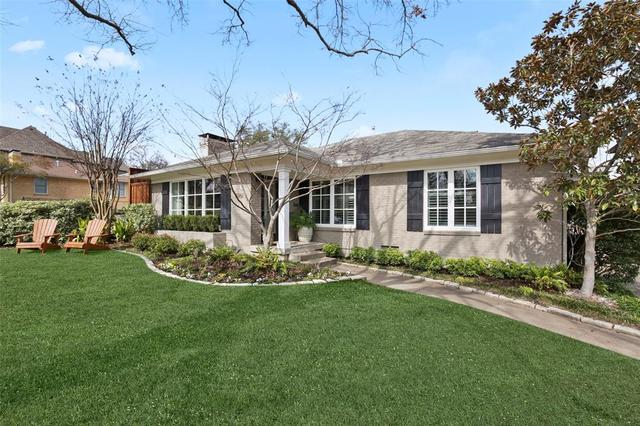 With three beds and two baths, we've counted at least seven sitting spaces (whether around a table, on a couch, or outside). All added together, the sum of this property equates to an idyllic spot for your family. The lawn in the backyard even boasts synthetic turf, ensuring that green will never turn brown despite the hours of outdoor shenanigans that are sure to be had on its surface.