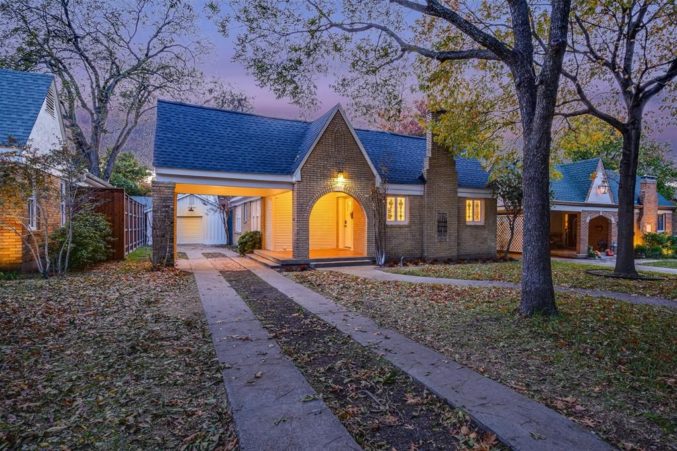 Hot Property: A Renovated Tudor Cottage in Hollywood Heights
The small space in the distinctive neighborhood packs in an oversized designer shower and a sizable walk-in closet.  
It can be easy to forget about Hollywood Heights-Santa Monica, a small neighborhood between Lakewood and Old East Dallas, just south of White Rock. Lined with stone-covered, 1920s Tudor cottages (and rare rolling hills), the conservation district is filled with character, all of which has been miraculously well-preserved.
It's exciting to spot any home for sale in the cozy little corner of Dallas, but 411 Monte Vista Drive is truly something special. "This is my latest design project, and one of the most exciting so far," says Svetlana Grujic of Compass Real Estate. "My goal was to show how classic Tudor character and modern style could blend together to make a simply fabulous home. This design demanded stylish staging that I had been collecting for months."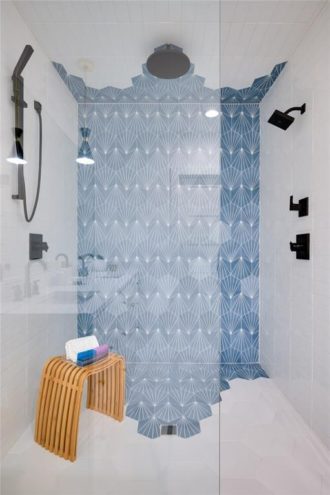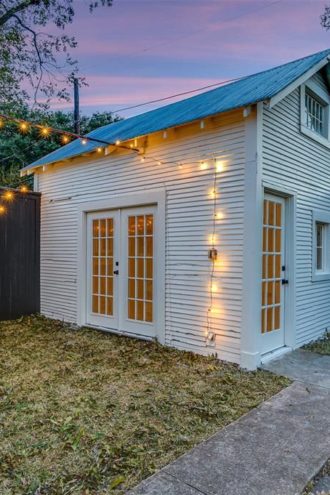 Thanks to a fresh renovation that (in keeping with neighborhood ordinances) doesn't tamper with any of the home's original 1920s charm, crisp white walls and a modern fireplace are flanked and complemented by historic stained-glass windows. Oak hardwood floors run throughout a wide open floor plan, and the soft blue cabinets mix beautifully with white tile backsplash and black marble countertops in the chef's kitchen.
All of the above, including three bedrooms, fits non-claustrophobically into just under 1,900 square feet—a true design feat. But should you need an escape, a small back house on the other end of the charming backyard offers a sweet retreat.