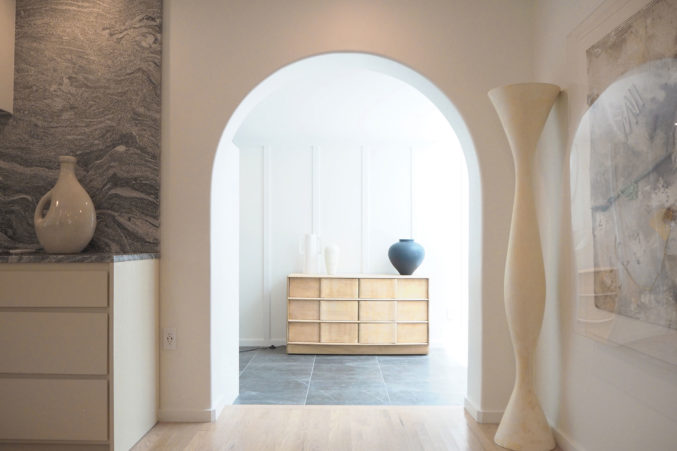 Hot Property: An Art Moderne-Influenced Transformation in Stevens Park Village
Originally designed by Charles Dilbeck, the Oak Cliff home is bold, modern, and honestly pretty sexy.
I'm pretty sure I've called a home "sexy" before in this "Hot Property" series, but surely it's been a while. And honestly, whatever home I bestowed that descriptor on in the past has been rendered unworthy. This is the only Dallas home I will recognize as sexy.
2219 Barberry Drive has it all. It has the fingerprints of Charles Dilbeck—an imaginative and iconic local architect—all over it. It's a perfect blend of mid-century coziness and Art Moderne chic, with just a dash of Palm Springs cool. Thanks to a recent update by the owners that added an airy, additional 560 square feet, there's a black tile-lined rainfall shower surrounded by black marble and gold accents, along with a new kitchen featuring open shelving and exotic granite installed all the way up to the ceiling. A small but thoughtfully designed garden patio that looks like nothing I've seen in the home's Oak Cliff neighborhood.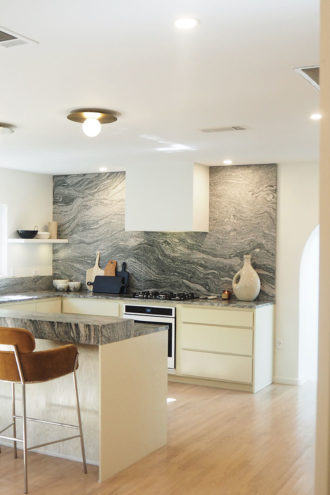 So you see, very sexy. If our word isn't enough to prove it, head to the slideshow for a more visual tour.