Hot Property: Reinterpreted Spanish Revival in Highland Park
A 1930s home is brought back to vibrant life. Score one for preservation.
Whenever you spot Spanish Revival architecture in Dallas (typically a Lakewood occurrence)  there are mixed emotions. Yes, they're beautiful, and eye-catching, and genuinely interesting from the curb, but given the long-ago era when these types of homes were typically built, a potentially moody, outdated interior can disappoint. It's fair to worry about their future. And even when a '30s-era home has been updated, they're sometimes modernized beyond distinction—the only nod to their architectural roots is a façade.
Which is what makes 4538 Fairway Avenue so special. It's not so much a home renovation as it is a home reinterpretation. Yes, walls were moved inside, but the style's characteristic rich materials, rounded arches, and rustic beamed ceilings are very much intact. The original Ludowici tiled roof brought back to life, and the backyard courtyard couldn't be more perfect.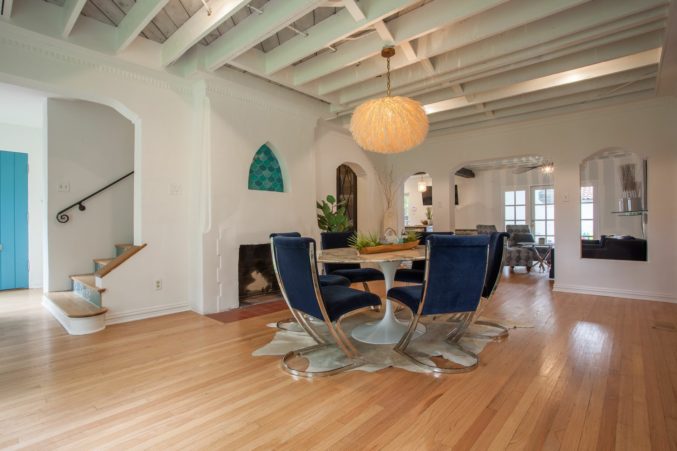 It's as charming and classic (and new) inside and out thanks to Josh Zielke, a local builder whose work seems to masterfully blend what's current and classic. And though we don't have a slew of before-and-after photos, the home's original look can still currently be seen on Google Maps, where it's surrounded by similarly historic—and unfortunately vulnerable—homes. 4538 Fairway has quite the architectural pedigree, which "Candy's Dirt" thoughtfully detailed this morning. Hopefully more older homes will receive Zielke's talented treatment.