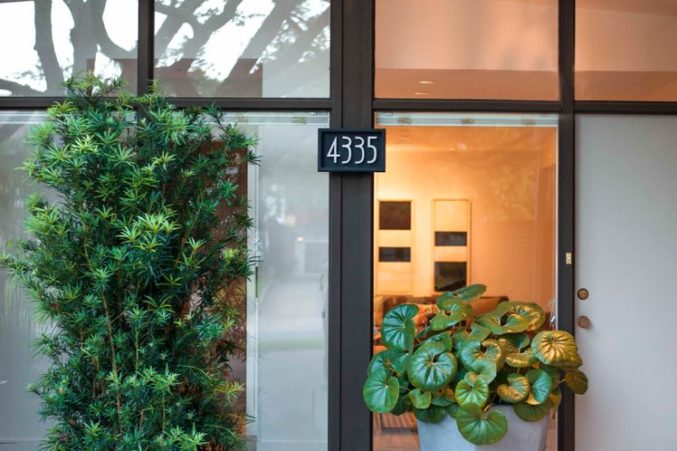 Hot Property: A Remastered Mid-Century Home by Modernist Arch Swank
Designed by O'Neil Ford's one-time partner, this Oak Lawn home (and its Japanese-inspired landscaping) has enduring appeal.
On occasion, you come across a new Dallas listing so thoughtfully designed and decorated, you feel certain it was the work of a Big Time Architect. This, of course, was the case with 4335 Rawlins. Originally designed by O'Neil Ford's aptly named one-time partner, Arch Swank, in the 1960s, the modernist Oak Lawn home is a standout among this summer's listings. Even the grounds, which do truly feel like an extension of the small but measured home, are the work of a legend: Ray Entenmann, the Dallas-based master of Japanese landscaping.
The mid-century home has stood up beautifully to the test of time, though it did receive a little modern day help from architecture firm Bodron + Fruit, who renovated the home with expert attention to detail. The master bedroom, with its treetop views and clear shot of the backyard's bamboo forest, is the perfect example of the harmony between the home's landscaping and interior design.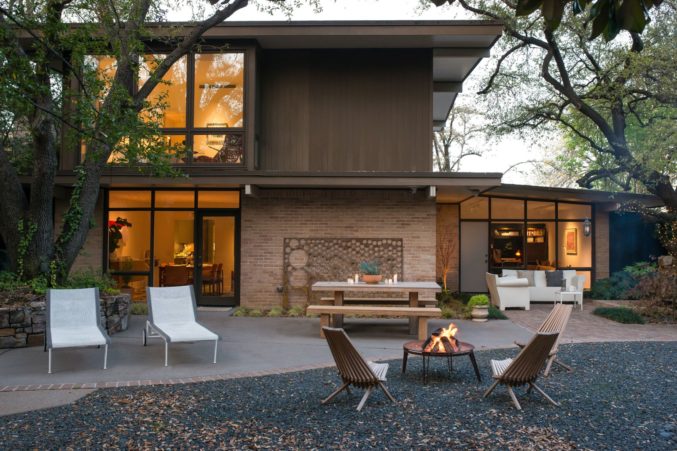 Personally, I'm most intrigued by the kitchen, which works more like a hallway (albeit, a beautifully designed, cabinet-filled one) than a room. It's odd to see what most describe to be the "heart of the home" tucked away in a windowless corridor, but given the bright minds behind this home's layout, I'm sure there's a brilliant reason.