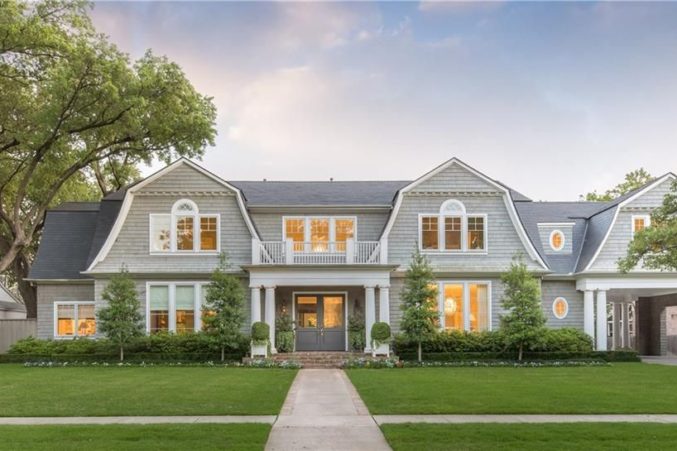 Hot Property: A Hamptons-Inspired 'Most Beautiful Home'
Jitney not required.
Sometimes, when I'm really scraping the bottom of the Bravo TV barrel, I find myself watching a show called "Summer House." For the uninitiated (or those who just have better things to do), it's essentially a bunch of ostensibly good-looking twenty- and thirty-something New Yorkers who share a massive home in the Hamptons and commit way too hard to theme parties. It's like "The Real World: Hamptons," except not at all. This year, one of the cast members launched a sparkling hard tea beverage called "Loverboy" (seriously) and I can't purchase it anywhere (I've tried). It was their best season yet!
Anyway, while I'd prefer to stay far, far away from Kyle and his 17-page emails, I am deeply interested in the beachy, New England-inspired charm of the Hamptons' architectural landscape. A landscape that 4337 Westway Avenue, with its cedar shake and Cape Cod style, would fit right into. Built by L. Lumpkins Architect in 2013, and situated on a double lot in Highland Park, we've long been admirers of this gem. We even recently named it one of the "Most Beautiful Homes in Dallas."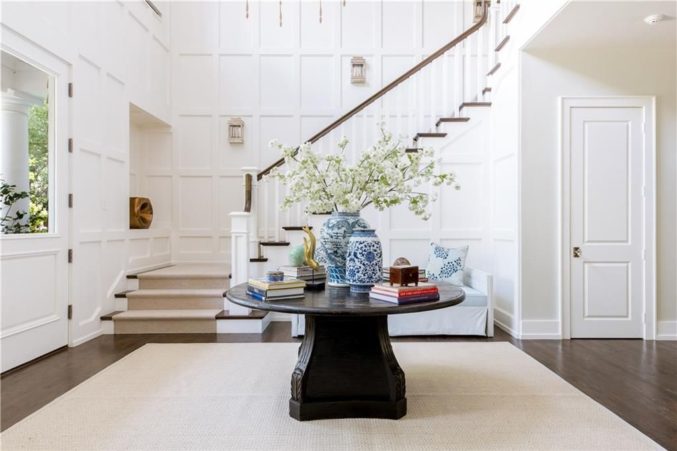 Of course, "10 Most Beautiful" is based solely on curbside appeal. (It's one of the few acceptable occasions to judge on outer beauty alone.) We typically have no idea what's going on inside those striking facades. But in the case of 4337 Westway, the interior more than maintains the vibe of its dreamy, coastal-inspired exterior. Throughout, you'll find unique designer lighting and handsome wallcoverings. The entryway has a wainscoting situation I'll never get over. And then there's the picture-perfect pool (because of course there's a pool) and gardens.
It's all so sophisticated and well-appointed—I'm sure Kyle could write 17-page emails about it until the end of time.