Hot Property: A Cali-Inspired Getaway in Possum Kingdom
Summer and aspirational waterside homes have arrived.
When we spoke to Tara and Blake Bozman, the couple that commissioned the lakeside dream that just hit the market, their Cali-inspired vision was clear. There would be no tchotchkes, or rustic vibes. "I wanted light and airy, which is very different from what's out there," said Tara in the 2016 feature. "I think they thought I was a little crazy. They were like, 'You want the walls to be white?' And I was like, 'Mhmm!'"
The result—a soothing sanctuary designed by Dan Offield and Tracy Hardenburg that allows the scenery to take center stage—was certainly different than we've come to expect from a typical Texas lake house. Situated in a gated community of Possum Kingdom called The Ranch, the home can comfortably sleep 22, thanks to boys' and girls' bunk rooms, the only spaces that don't comply with the soft, neutral palette featured throughout the home.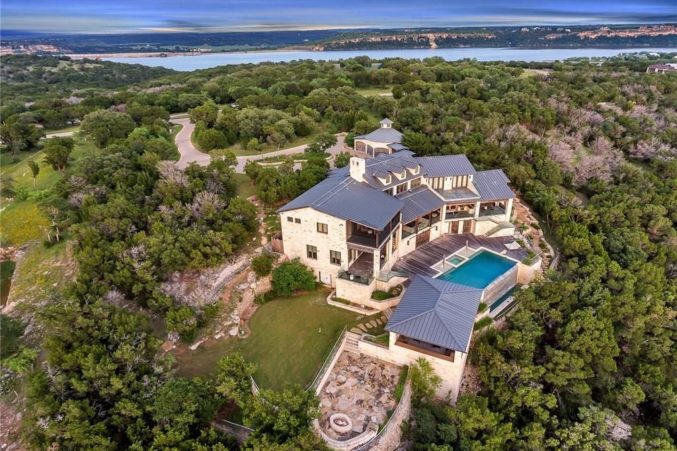 And though there are special moments throughout the interior (painted floors, brick accent walls, and a glass stair rail in the incredibly photogenic great room), the home's focus on bringing the outside in is where it really shines. Centered around an infinity-edge pool (reminiscent of the Miraval Austin setup currently gracing our cover), the massive outdoor living and entertaining area features an outdoor bar (with sliding barn doors and glazed mosaic Ann Sacks tile), a cabana, a covered outdoor kitchen and dining area, and a glass-lined, second-floor seating lounge that may have the best views of all. "My husband kept saying, 'We want to start from the outside and work our way in,'" said Tara.