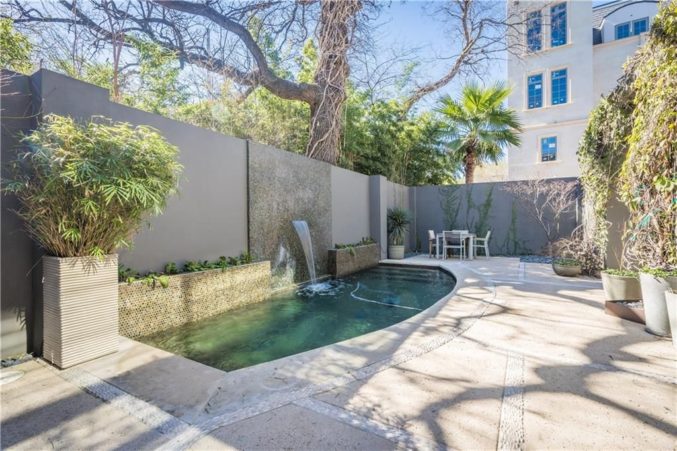 Hot Property: A Contemporary Gem (and Mike Modano's Former Home) in Uptown
Ever wondered what was going on next door to Si Tapas? Wonder no more.
During my many years of apartment living in Uptown, I was always intrigued by a certain type of listing. Mainly, the million-plus properties in the heart of State-Thomas. What a life those owners must live, with their excellent parking situation and the comfort of having invested their (sizable amount of) money in a popular Dallas neighborhood. Imagine deciding you want to go to Si Tapas for dinner and then just walking next door—what a life!
And such is life for whomever calls 2209 Allen Street home, a sleek contemporary home with more cool custom features than any house could want for. Tucked away from the popular State-Thomas street, the 1999-built residence features a roomy balcony and a secluded pool, each offering stunning tree-lined views—somehow, there's not an oversized apartment building in sight. (Fun fact: this home was previously occupied by hockey legend Mike Modano, which my sports-interested coworkers assure me is very cool.)
It's hard to know where to start with 2209 Allen when it comes to highlights. There's a clandestine, Brazilian wood door leading to a charming courtyard, acrylic display shelving throughout the white oak-paneled walls, and concealed appliance storage accented by handsome dark stone countertops. That being said, the master bedroom absolutely deserves a nod. The recently remodeled space looks more like a hotel suite, with coffered lighting, designer wallpaper, a sun-soaked hallway, and even a TV mounted by the freestanding tub (located directly next to the massive walk-in shower).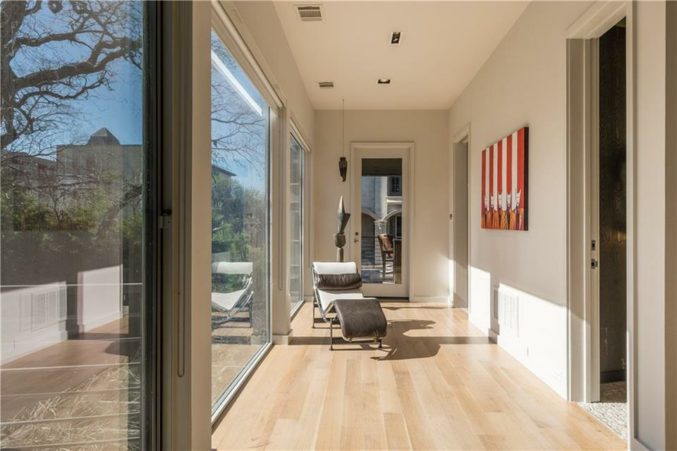 2209 Allen is the sort of moody, modern home I've long been curious about. The next time I go to Si Tapas, I plan to (discreetly) stare at it, or at least its sprawling balcony. That secluded pool will have to remain a mystery.