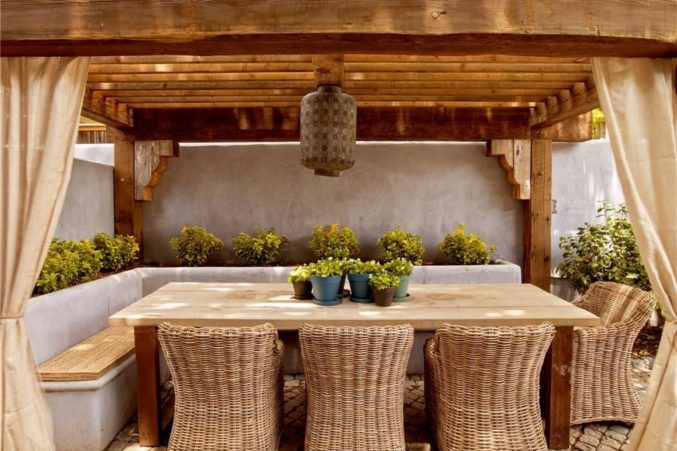 Hot Property: An Elusive Mid-Century Home in Lakewood
You can finally get eyes on the beautifully landscaped property.
Unless you've been fortunate enough to visit 6915 Lakeshore Drive, you've probably only gotten a glimpse of the 1960s-built home through the wall of trees that separates it from the curb. Which, of course, is one of the best parts about perusing local real estate listings: you get a first-hand peek at some our city's most expensive, storied, and (at times) well-hidden homes.
And 6915 Lakeshore Drive really is a sight to behold. The mid-century home has clearly undergone a remodel. Modern light fixtures and fresh new hardwoods feature throughout the thoughtfully proportioned space, and all bathrooms, including the guest suite's, are outfitted with modern fixtures and plenty of white marble and granite. There's a considered coziness that can be hard to find in the open floor plans that dominate so many of Dallas' new builds.
But the most important thing passersby are missing behind that wall of trees is the backyard. Through a pair of French doors, you'll find an inviting mosaic tile pool, a gorgeous pergola with major Tulum vibes, and hand-laid granite cobblestone that makes the already-idyllic scene that much richer.