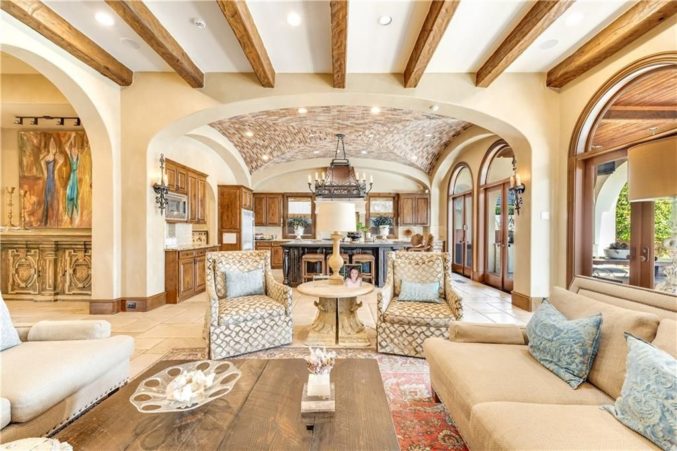 Hot Property: A Welcoming Mediterranean Along the Katy Trail
It's a new year of aspirational online home hunting.
We couldn't pick just any old house for the first "Hot Property" of 2019. I mean, we try not to pick just any old house anytime we do a "Hot Property," but today, it feels particularly pertinent to pick a truly special listing. 4912 Abbott Avenue in Highland Park more than fits the bill.
Not that the home is particularly flashy. It's not a grand Highland Park estate, or a meticulously renovated '30s-era charmer (it was built in 2005), but the Mediterranean is warm and truly lovely — and sometimes that's enough. It also backs right up to the Katy Trail, and is about a three-minute walk to Javier's, so that's definitely something.
There are a few things to note inside. You'll find some beautiful beamed ceilings, interesting brickwork along the gourmet kitchen's ceiling and a wall of the master bedroom. There's a walk-in wine room, a massive master shower behind a freestanding tub, and a two-story library featuring custom millwork and a secret passageway. Where that passageway leads remains a secret, seeing as it was only hinted at in the listing description, but I like to imagine it's that walk-in wine room.
And while it could be a photography illusion at work, the backyard's pool and hot tub looks fairly sprawling where it sits between the main and guest houses. Our new New Year's resolution: enjoying a glass of Cab by the firepit on the cozy covered patio.