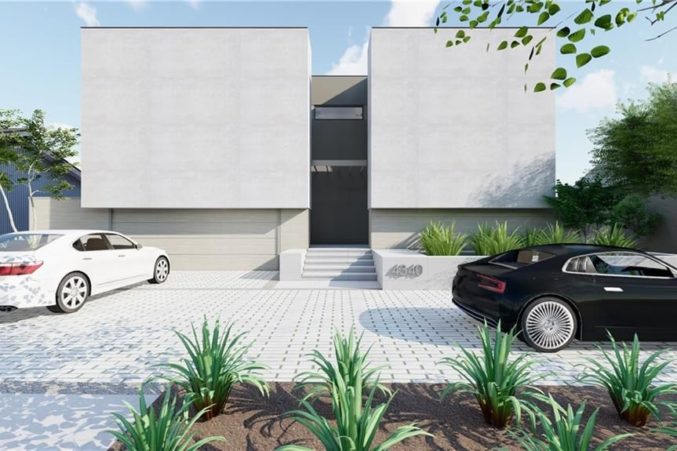 Hot Property: A Soon-To-Be Standout in Highland Park
Okay, these are some pretty realistic-looking renderings.
4340 Fairfax Avenue leaves a good amount to the imagination, especially considering it's yet to be completed. (If you thought the above was an actual photograph, and not a rendering, then that makes two of us. Also, thank you for making me feel better.) But one thing we know for certain: this home has the most contemporary style on the block. Sure, you'll find some more modern, clean-lined structures crop up amidst the charming Tudors and classic traditional houses that line the Highland Park street, but 4340 Fairfax, built by Robert Hopson, will be a standout.
And if the renderings are to be trusted (and why shouldn't they, since they look super real), the home's interior will be equally striking. Ethereal rays of sunshine (okay, that should have been my first hint on the renderings) pour through the windows that take up nearly all the walls that aren't the façade's. Handsome, cohesive finishes add luxury to Mark Domiteaux's architectural design, and if those towering, pivoting patio doors opening up to the backyard pergola and glassy pool don't impress you much, then you must be deeply fancy. Let's meet for coffee.
The new construction should be finished sometime this spring, but for now, you can treat yourself to some beautiful, incredibly-realistic-looking-in-my-opinion renderings.