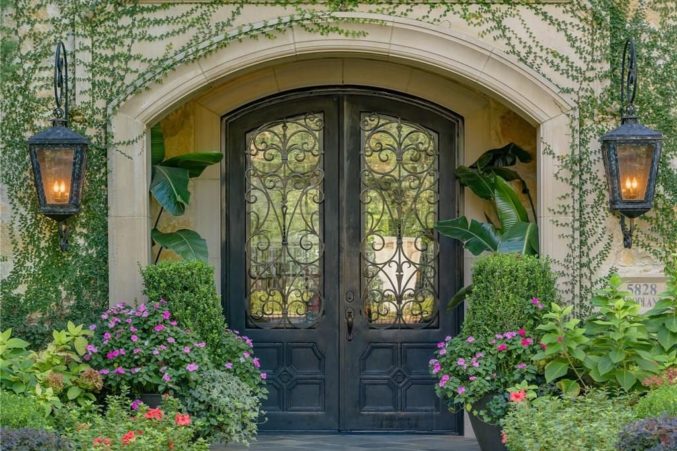 Hot Property: A Palatial Family Home in Old Preston Hollow
The light fixtures here are truly next level.
I had actually planned to write about an entirely different property this week, but I dropped that cute little Oak Cliff house real hard when I saw 5828 Woodland Drive. Because let's face it, while it's nice to highlight homes that more people can feasibly afford, part of the "Hot Property" fun is getting the kind of inside look at glamorous estates that only real estate listings can provide. And, dear readers, 5828 Woodland Drive is truly glam.
How glam? A foyer's 20-foot-tall ceiling is adorned with an oversized crystal chandelier level of glam. Doorknobs made of Irish glass glam. A nearly 400-year-old Chinese cabinet in a half bath glam. There are multiple Murano light fixtures—that's glam!
Even the location, in Old Preston Hollow's Woodland Estates, is high-tone. But despite the drama, 5828 Woodland Drive really does work as a family home. Originally built in 2003, the home received an interior remodel in 2008, and never seems to prioritize opulence over functionality. The kitchen, in particular, is a perfect gathering place. And though it would likely require a fleet to maintain, the home's lush landscaping, with its crepe myrtles, mature oaks, well-manicured lawns, and ivy-covered limestone, is straight up bucolic.