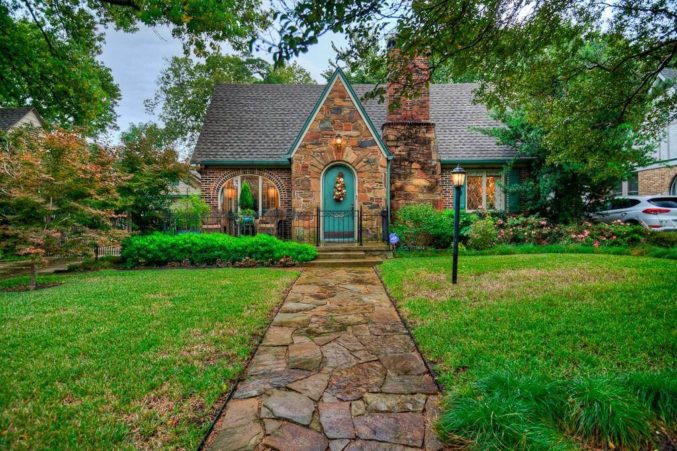 What You Can Buy: Seven Pre-1950s Homes on the Market Now
From a 1930s cottage in Little Forest Hills to a century-old colonial in Denton.
In an age where old homes are most often torn down to make way for new builds, it's refreshing to see decades-old dwellings on the market, many with immaculately preserved features or thoughtfully done renovations. We rounded up a handful of our favorite for-sale homes, each built decades (or even a century) ago. Enjoy a little eye candy in the form of vintage interiors, retro exteriors, and everything in between.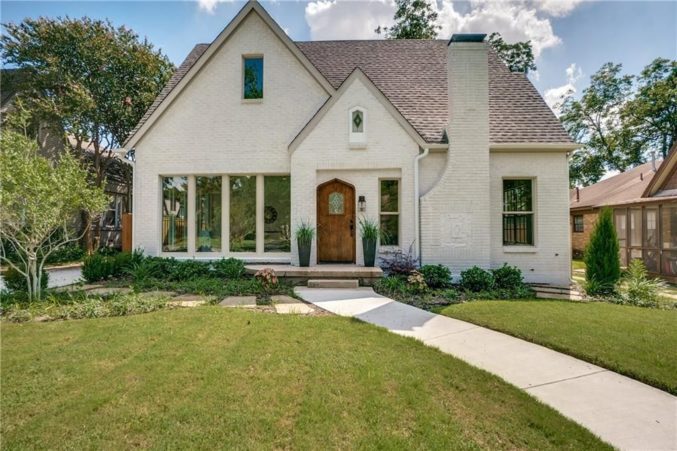 The Neighborhood: M Streets
The Price: $1,025,000
The Appeal: The arched shape of the front door is mirrored by cased openings leading from room to room in this sweet house. Simple colors and stylish accents (think subway tile, light-gray cabinetry, and floor-to-ceiling windows) offer a blank canvas for the next generation of residents to decorate.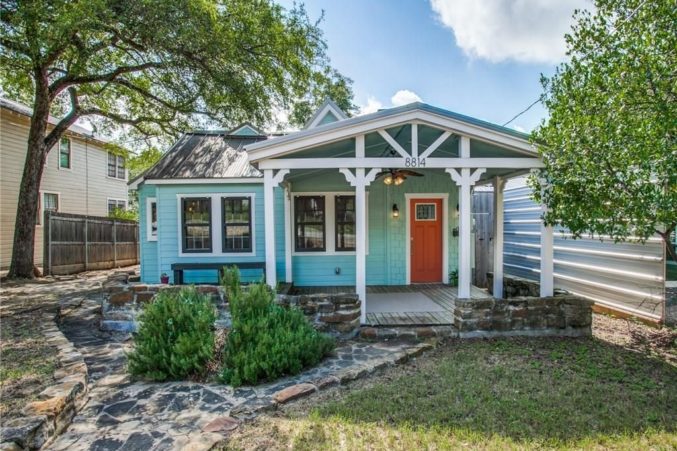 The Neighborhood: Little Forest Hills
The Price: $445,000
The Appeal: A stone walkway leads you directly to the red-orange door of this colorful cottage. Inside, this house is a smorgasbord of styles: industrial pipes, rustic barn doors, modern bathroom tile, and so much more.

The Neighborhood: Highland Park
The Price: $3,100,000
The Appeal: Though this colonial has been renovated, the multiple fireplaces, marvelous staircase, and French-doored balconies preserve its historic character. Crown molding and dark wood floors will guide you through this 1920s home, located in the heart of Highland Park.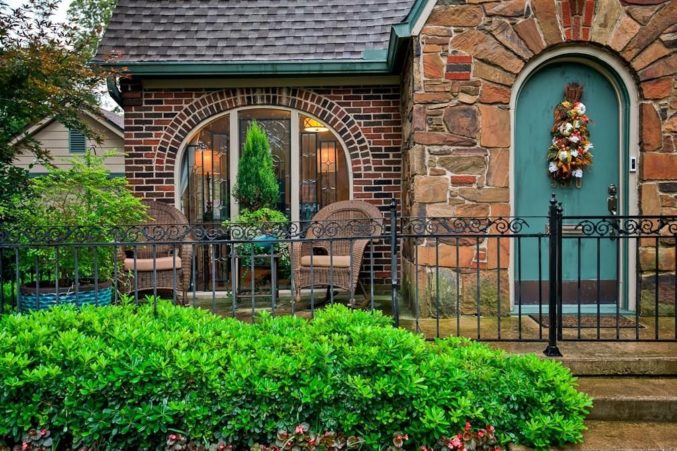 The Neighborhood: M Streets
The Price: $759,900
The Appeal: We're taking you to always-charming Merrimac with this precious Tudor. A lovely arched window brightens up the entrance, while French-style doors offer privacy to the living area with a cozy fireplace. We love the stunning quartz countertops and farm sink in the recently remodeled kitchen.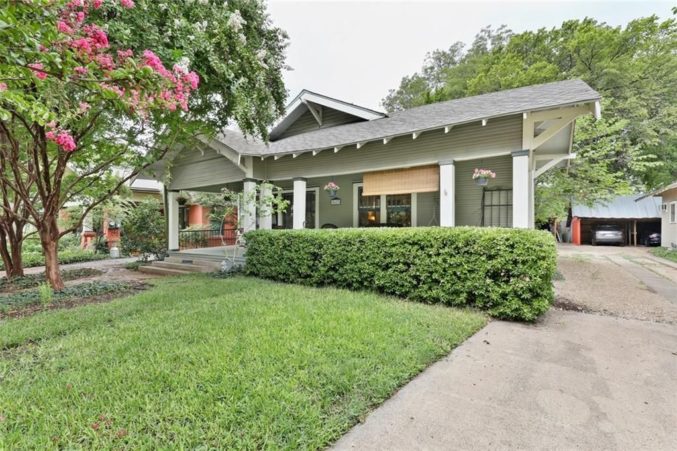 The Neighborhood: Old East Dallas
The Price: $367,000
The Appeal: This Craftsman is cozy inside, with warm wooden features and a stone fireplace. The outdoor spaces offer plenty of options for enjoying warmer weather, including a front porch swing and a large back patio. Period-style details and colorful kitchen counters brighten up this bungalow.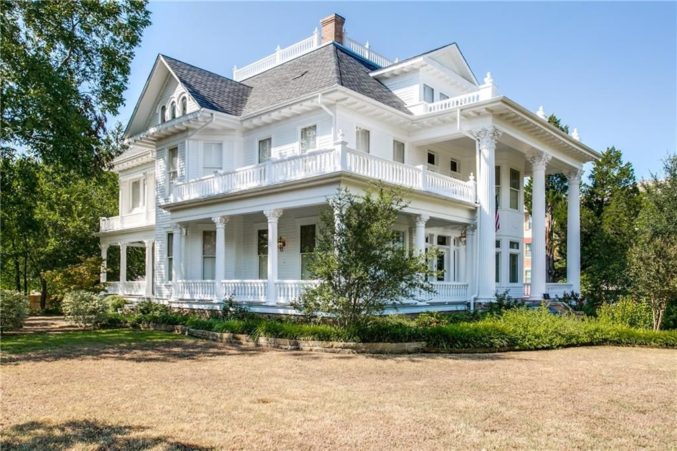 The Neighborhood: Denton
The Price: $1,725,000
The Appeal: This early Colonial home known as the Evers Mansion (and deemed a Texas Historic Landmark in 2017) clocks in at over 6,000 square feet. The wraparound porch, shady trees, and all-American façade are dreamy, and the interior doesn't disappoint. The home offers modern amenities like a media room, an elevator, and a wine cellar.
The Neighborhood: North Oak Cliff
The Price: $289,900
The Appeal: Step through the bright blue door and into a spacious living area where you'll find sunlight streaming through the bay window. This cottage is located in the heart of the Elmwood neighborhood, and features a renovated kitchen, built-in storage, pretty hardwoods, and a finished attic.