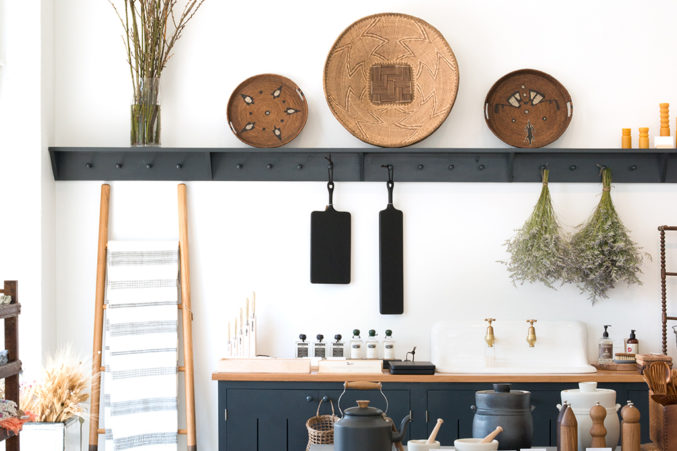 Set & Co. Will Close After the Holidays
I'm not crying, you're crying.
Today is a truly sad day for fans of attractive, well-made home goods and kitchen accessories. Set & Co., the exquisite shop on Oak Cliff's W. Davis Street, announced today that they will not be renewing their lease in 2019, inspiring a truly tragic sounding chorus of "NO"s throughout our office.
Founded by Los Angeles transplants Jennifer and Adam Littke, Set & Co. has earned a Best of Big D award every single year since it opened in the spring of 2015. The Littkes plan to fulfill their lease through the holiday season and into the spring, but here's to hoping we see more from the talented duo (and their excellent taste) in Dallas in the future.
Here's the full message from Adam and Jennifer.
'Auld Lang Syne' roughly translates to 'times gone by' or perhaps a more appropriate meaning could be that one saying about not forgetting old acquaintances. It's with this short phrase that we announce our closing.

After thoughtful consideration and reflection, we have decided to not renew our lease at the corner of Davis and Tyler in Oak Cliff. It's been a wonderful 3 years and 7 months (to the day) since we opened in May 2015.

Our success would not have been possible without you, our client and greatest supporter. This decision has not come about lightly. The truth is Jennifer, and I see the future of Set and Company operating outside of the traditional retail model and will continue to explore possibilities as we pursue our creative endeavors.

Approaching our last Holiday Season in Oak Cliff, we are fully stocked with many new, beautiful objects for you, our beloved clients. This is why we opened our doors, and we will continue to operate this way until the day we lock up the shop for the last time.

The brand and business of Set And Company has many exciting new ventures on the horizon that we will share when the time is right. We hope you understand our decision and continue to support and celebrate with us through the Holiday Season. We plan on fulfilling our lease into the Spring and hope to see you soon! The champagne will be stocked and chilled until we meet again, old friend.

With love,
Adam and Jennifer