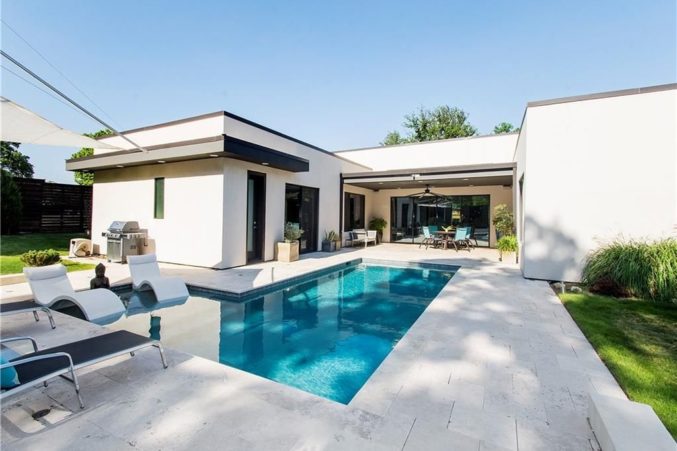 What You Can Buy: Five Sleek, Contemporary Homes on the Market Now
These can't-miss properties offer towering ceilings and saltwater pools.
By Emily Heft
Published in Home & Garden
October 5, 2018
10:01 am
We're always looking for the next "Hot Property" to share with you, dear reader, but sometimes the market is flooded with so many knockout homes, we can't choose just one. Here, we've gathered the five contemporary homes that caught our eye this week, because properties this chic should really be shared.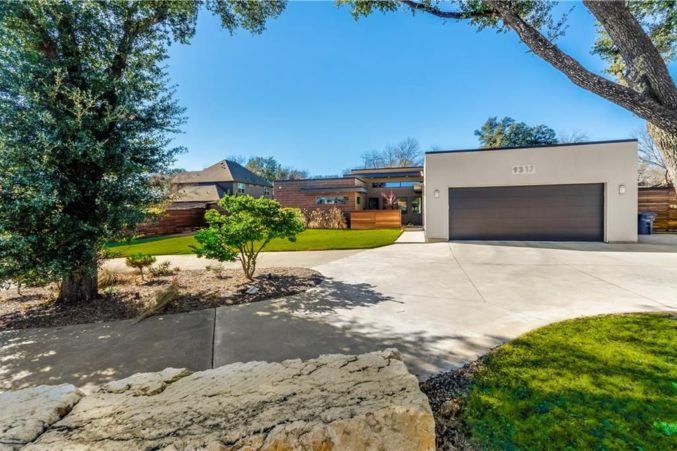 The Neighborhood: Midway Hollow
The Price: $1,749,000
Why We Love It: Though the front of this single-story home has major curb appeal, we're especially drawn to the backyard, where a cerulean pool pops against white tiles and even whiter concrete walls. This sprawling five-bedroom home has all the panache of a Palm Springs vacation home, but with the convenience of a Northwest Dallas location. And while we aren't quite sure what's up with the space-age clear tub in the master bath, we wouldn't say no to testing it out.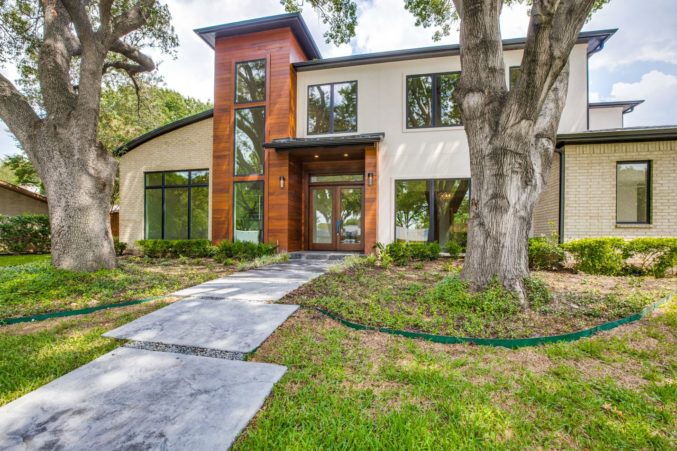 The Neighborhood: Preston Hollow
The Price: $1,844,000
Why We Love It: Beyond the cherry-tinted wood paneling of this home's facade, you'll find a pretty standard interior, but it's an ideal canvas for the avid decorator – you're free to furnish with retro-glam pieces and minimalist pieces alike. Notable features include a stand-alone bathtub and floating staircase.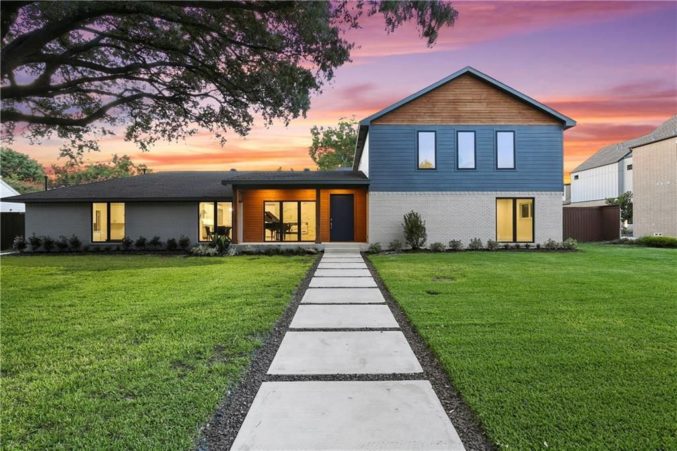 The Neighborhood: Far North Dallas
The Price: $1,485,000
Why We Love It: This sprawling home's palette of white, gray, chrome, and light wood in each room results in an impressively tied-together interior. Oftentimes, the colors are incorporated in unexpected ways: a bathroom features a chrome shower, the bedrooms boast dove-gray carpets, and so on. The gourmet kitchen is both functional and easy on the eyes, with details like a double oven and abundant counter space.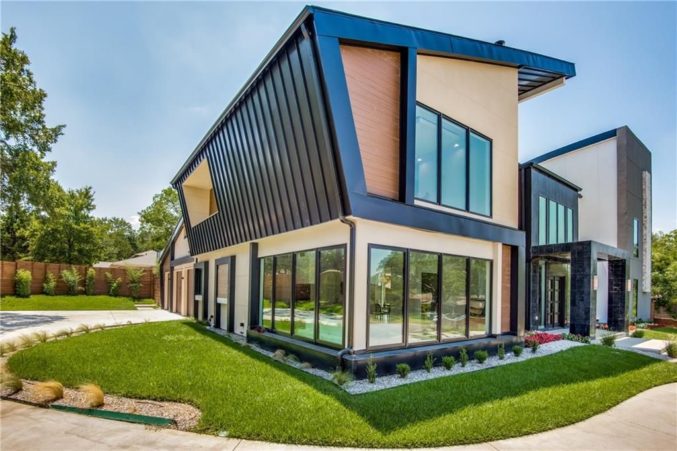 The Neighborhood: North Dallas
The Price: $2,100,000
Why We Love It: This North Dallas stunner is the picture of modern luxury. An exterior comprised of a myriad of materials (we're talking wood, metal, marble, and stucco) is crisp and cohesive, thanks to just the right amount of each. We haven't set foot into this home, but we already know it would echo. Towering ceilings and an open-floor concept are balanced, though, by big windows that showcase a view of the inviting and homey backyard—complete with a saltwater pool.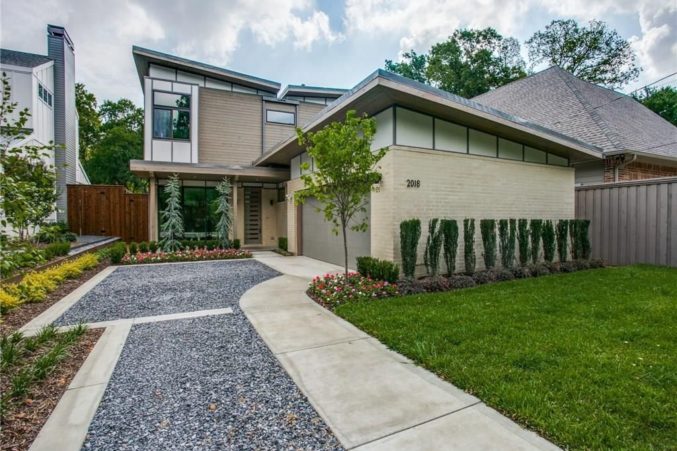 The Neighborhood: Little Forest Hills
The Price: $899,950
Why We Love It: The landscaping at 2018 Lakeland mimics the home's clean lines. Inside, a sleek kitchen opens into the main living area, and the overall effect is a swanky interior that's ideal for hosting many a cocktail party.