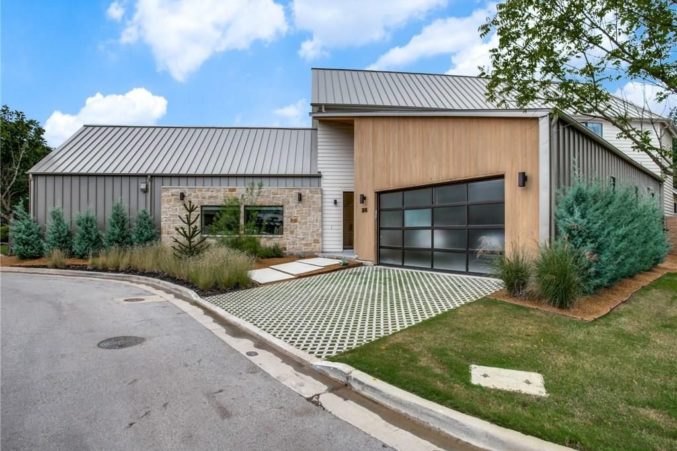 Hot Property: An Exclusive Modern Farmhouse in Oak Lawn
A rare opportunity to own one of these eclectic new builds.
Well I learned something new today. I learned that there's a little enclave in Oak Lawn with no more than seven "Scandinavian-inspired modern farmhouse homes." Instead of having some sort of Danish name, that little enclave is called Westside Manor, which sounds very posh. And indeed, the homes of Westside Manor are pretty posh — maybe not Westside Manor posh, but definitely nice.
The one you can currently buy is 3848 Emil Court. Designed (as they all were) by Demesne (a firm that really seems to dig the farmhouse trend), the home features a first floor master, vaulted ceilings, a 3-car garage, and an abundance of natural light. The floor plan is wide open—likely due to its peculiar lot placement—and is made to feel only wider by the neutral palette and walls of windows. With the right furniture, it could totally work.
The rest of the home is far more traditional and contained, with contemporary touches that make it clear the construction was in 2017. With its prime location (the enclave is just outside the boundaries of Highland Park), I'm glad I know about Westside Manor. Hopefully you learned something new today, too.