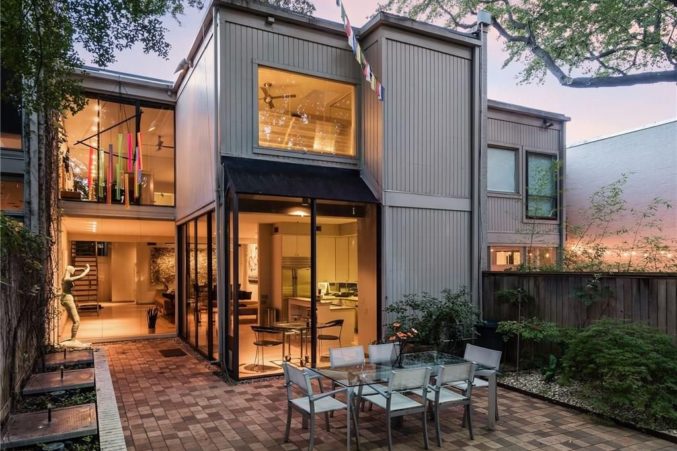 Hot Property: An Architectural Gem Off the Katy Trail
Will someone buy me this house? I deserve it, I think.
Not every home in Knox District is as pleasant inside as its exterior would lead you to believe. I can say this with confidence because I once looked for homes there. I really, really wanted to live there. The Katy Trail, the small businesses, the brunching-without-parking opportunities, and the general vibes are all so appealing, as are the '80s- and '70s-built homes that populate Travis and Buena Vista. Unfortunately, the '80s- and '70s-era homes I can afford haven't been updated since that era.
But a girl can dream of a cool contemporary home with some modern updates, and when I do, I'll dream of 4043 Travis Street. It is truly lovely, with an architectural design by Bud Oglesby and an enviable outdoor oasis.
But I do have some questions. Like, what's going on with that black circular thing at the front entrance? Is it one of those NorthPark barrel situations? Then, in the bathroom, what's in all those bottles in the cabinet? They're all so neatly lined up and labeled. I asked my coworkers and they said essential oils, which… maybe. They also said it looks like a disaster waiting to happen if the bottles aren't glued down, which yes.
There both moot points, really — I'm sure neither the bottles nor the circular black thing is included with the home. But sometimes a girl wonders while she's dreaming. If this dream home becomes a reality for you, maybe you can put my wondering mind to rest.