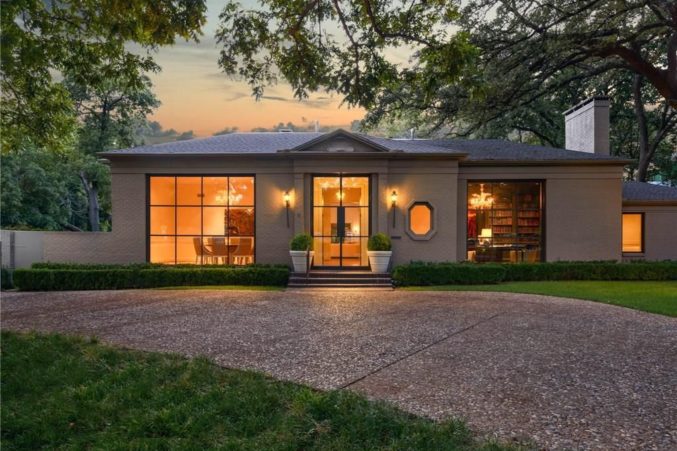 8903 Devonshire Drive is the Ultimate Illusion
There's more than meets the eye at this Devonshire address. Like, way more.
It would be totally understandable if, say, a person was looking through local online listings, saw an exterior shot of 8903 Devonshire, and thought, how the hell is this more than $3 million? How could this diminutive home, though charming, cost more than $1 million? It's not even in Highland Park! Are the crown moldings lined with gold?
Of course, that person would be mistaken — but justifiably so! 8903 Devonshire Drive is the ultimate curbside illusion. The secret weapon: a half-acre, corner lot large enough to conceal around 4,000 square feet (including an entirely separate level) from passersby. And you should know that all 5,242 square feet are really lovely. That navy blue library, one of the few rooms you can see from the curb, is peak jute rug elegance. (It also has a solid wet bar, which more libraries should really have.) There's more jute glory over in the sunny living room, and the winding stairwell, which leads to chic, wallpapered bedrooms with views of the tree-lined creek the lot backs up to, is a stunning touch.
8903 Devonshire is a timeless, architectural work of art, and a striking reminder to never judge on appearances alone. You never know what kind of precious, structural elements are hiding just beneath the surface.
Head here for full listing in all its illusive brilliance.