Summer is the season of lemons. At least in my book. So when my sweet tooth kicks in and I want something other than ice cream, I gravitate toward things like lemon bars. Bird Bakery, in Highland Park Village, sets an amazing example of what a lemon bar should taste like. Their crust is buttery and crisp, but that is the least most exciting part of this bar. There is a gooey, lemony, sweet layer of goodness sandwiched between the bottom crust and an insanely thin, light, and crisp top layer of caramelized lemon zest and sugar. It is magic. It's finished with a light dusting of powdered sugar.
Hands raised to Elizabeth Chambers Hammer, the founder and CEO of Bird Bakery, for sharing her recipe with us. I made no adjustments as it is already an at-home recipe, derived from years of Elizabeth watching her mother and grandmother run their catering company in San Antonio. Per their website: "Bird Bakery has filled a niche in the local community for fresh, from scratch, nostalgic offerings." The bakery also offers breakfast items such as spinach parmesan quiche, breakfast casserole, tomato pie, and an assortment of breads like mom's banana nut bread, Nutella bread, and Meyer lemon pound cake.
Dish Pirate: Bird Bakery's Luscious Lemon Bars
Inspired by founder and CEO, Elizabeth Chambers Hammer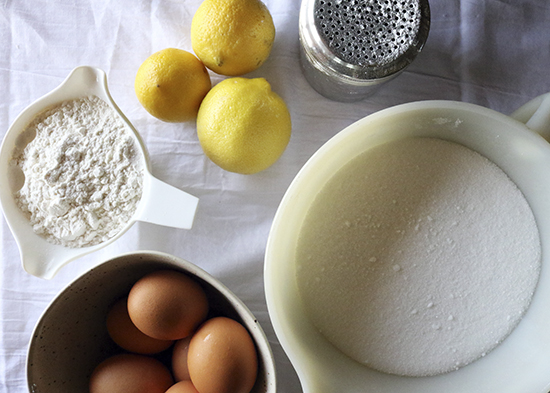 Recipe yields 15-20 squares
Lemon Filling Ingredients:
5 large eggs plus 1 egg yolk
3 cups granulated sugar
1 1/2 tablespoons fresh lemon zest
3/4 cup fresh lemon juice
1 cup all purpose flour
powdered sugar for dusting
(crust) Ingredients:
1/2 cup butter, softened
1/2 cup granulated sugar
1 egg, beaten
1/2 Tablespoon vanilla
2 cups all purpose flour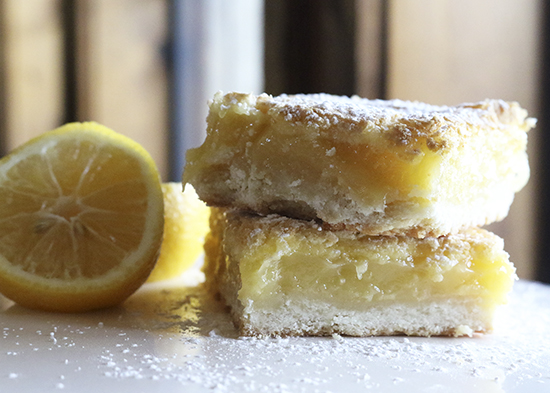 Pâte Sucrée (crust) Directions:
1. Preheat oven to 350 degrees, with rack in center of oven.
2. Coat a 9×13 inch pan with cooking spray and line with parchment paper leaving a 2 inch overhang on all sides. *This is more of a pro move. I baked for years without ever using parchment paper. You can definitely just spray the pan and bake directly into it.
3. In an electric mixer with a flat paddle attachment add in the butter. Mix on low for 30 seconds. *If you don't have a paddle attachment, do not fret. Just using your mixing attachment.
4. Add in sugar and cream together until smooth.
5. Slowly add in the egg, flour and vanilla continuously scraping the bottom of the bowl. Beat just until the mixture forms into a smooth dough.
6. Once finished, evenly press the dough into the pan and about 3/4 inches up the sides of the prepared pan.
7. Refrigerate for 20 minutes, and then bake 15-20 minutes until crust is lightly browned. Set aside to cool.
Lemon Filling Directions:
1. In a large bowl, beat eggs and yolks until thick. Slowly add sugar and zest. Whisk in lemon juice and flour, alternating each ingredient until well combined.
2. Refrigerate for 20 minutes.
3. When crust is slightly cooled, remove filling from refrigerator, stir and pour into crust. Bake at 350 for 15-20 minutes or until set. Cool at room temperature or refrigerate for 1 hour.
4. If you used the parchment paper, you can remove the entire baked good from the pan by lifting from the edges. If you did not use the parchment paper, just leave it in the pan and cut directly from there.
5. Dust with powdered sugar and cut into bars. Enjoy!
SaveSave
Get the SideDish Newsletter
Dallas' hottest dining news, recipes, and reviews served up fresh to your inbox each week.