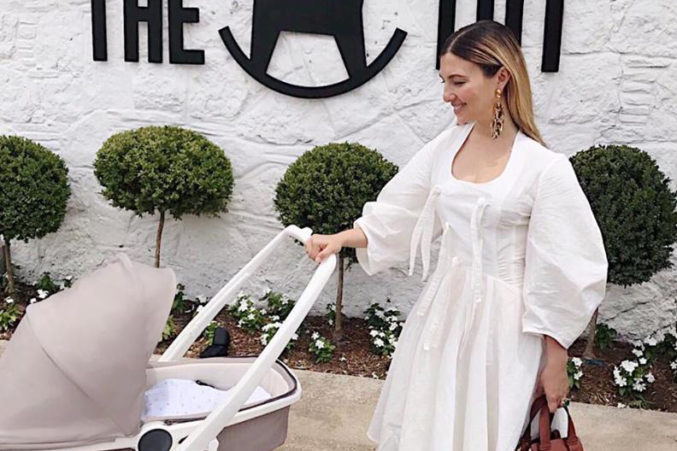 2 Dallas-Based Companies Infiltrating Reality TV This Week
When worlds collide.
Sometimes, worlds collide, and on occasion, those worlds collide on Instagram. This week, while scrolling through our feeds, we witnessed a confluence between two of our favorite subjects: Dallas-based home/design brands and reality TV. Let's talk about them.
The Tot x Keeping Up With the Kardashians
Earlier this year, we learned that Jenny Walker's bassinet/minimalistic work of art, sold at Nasiba Adilova's The Tot in Highland Park Village, can be found in Chicago West's nursery. It was pretty cool, but not nearly as cool as seeing Adilova herself on a recent installment of KUWTK. In the episode, Kim attends a charity toy drive held by her "favorite kids' website" and brought Khloé along so she could meet "all these chic moms that have the best advice." Totally.
Lauren Williams x Queer Eye (sort of)
This Tuesday, Lauren Williams, creator of very cool and extremely Instagrammable dip-dyed wall art, discovered that her fiber work was being used by designer Bobby Burk, undeniably the unsung hero of Queer Eye, for both his own home and his clients'. That's huge. So, this is really more of a tangential reality television connection, but it could become a full-fledged infiltration if a Lauren Williams piece makes its way to a "hero's" wall in Queer Eye season 3, which is on, y'all.
These are just some things that we saw, but we're sure there are more out there. So if you see something, say something.