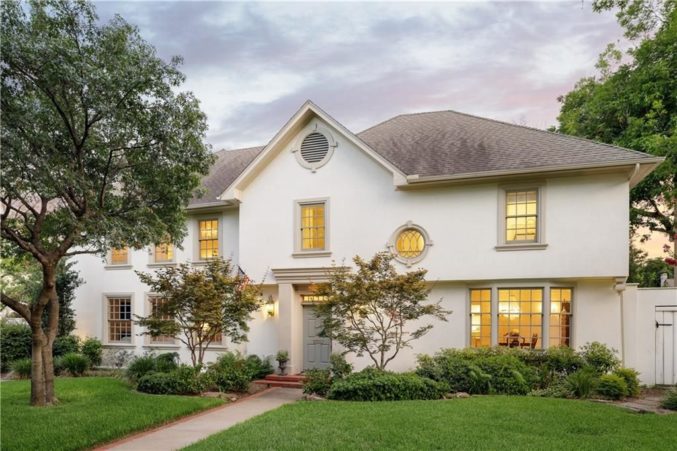 Hot Property: A White-and-Gold Dream in Highland Park
What does a home look like when it's entirely white and gold? This. This is what it looks like.
So, maybe that subhead is a bit overdramatic. This home is not comprised entirely of the colors white and gold, but it's incredibly close. There's the occasional pop of light or royal blue — and even some soft blue felt on the white painted pool table, if you can picture it. You'll find shades of grey on the leathered Bianco Neve marble counters. There's also a mirrored freestanding tub, which, I guess could become either white or gold depending on where you've decided to stand in the master bathroom. The only true departure from the white-and-gold theme is in the lovely backyard pool area, where blue is truly the name of the game.
But for the most part, this house has a theme and it's sticking to it! If you've ever wondered what a La Cornue range would like in white-and-gold, you better believe this home has a limited edition one with a custom brass and powder coated hood.
Now, if you're reading this, and haven't seen the slideshow, you might be thinking to yourself, That's too much white and gold! And, there are certainly people out there that will protest to the uniformity. People who prefer more color. Or people who worry they'd have to give up red wine. But I promise that, for most readers at least, the dedication to the two colors will not be an affront to the senses. It's almost dreamy in its precision, consistency, and utter blank canvas-ness. This house can be anything you want it to be. Do with it what you will! Just don't mess with that La Cornue range. Don't mess with art, guys.