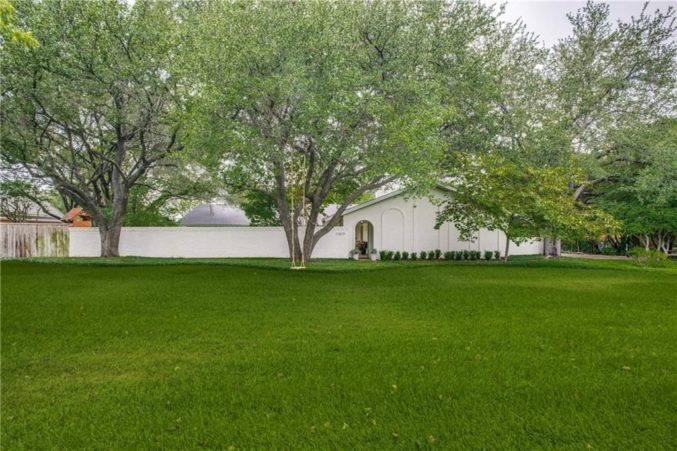 Hot Property: A Unique, Updated Home in the Disney Streets
Get into these breezeways and built-ins.  
I don't like calling houses "cute." The word doesn't ever really do a home justice. At its worst, it can even feel a little derogatory. But, guys, this house is cute. We're talking one-street-over-from-Northaven Park cute. Situated-on-a-street-named-after-a-beloved-Disney-character cute. Surrounded-by-equally-whimsically-named-streets cute. The word "cute" and this home are one in the same, inexorably linked until the end of time, or until some monster tears down the 1960s dwelling.
Fortunately, at 11419 Snow White Drive, it's not just about being cute. It's also about having a private front courtyard boarded by a covered breezeway—the result of a unique and thoughtful floorplan. It's about more stunning seagrass and sisal carpets than you can shake a stick at, and a kitchen full of updated appliances and butcher-block countertops. It's about built-ins, fresh paint jobs, and some really lovely wallpaper in the bathrooms. It's for sure about an abundance of natural light.
Really, it's about whatever you want it to be. But if you do end up calling 11419 Snow White (why do so many Northaven Park addresses have so many numbers?) home, it'll be a little about knowing that someone like me is deeply envious of you. May your life be filled with the best kind of cuteness.