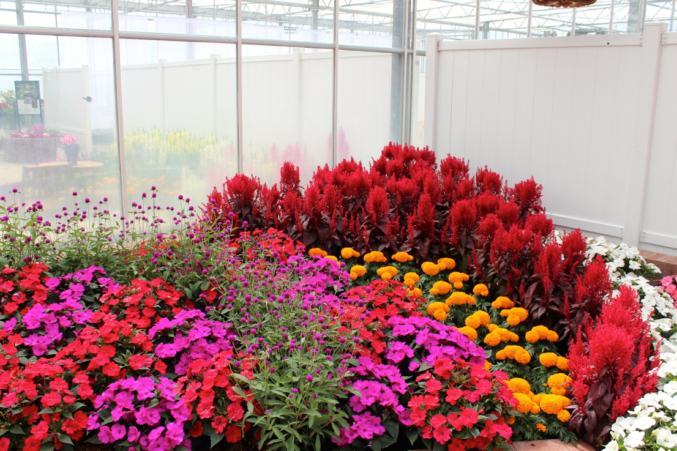 The Results Are in… The Plants the Dallas Arboretum Guarantees to Survive Summer Heat
The botanical garden recently held its annual Plant Trials Field Day.
What better place to test the survival of plants in extreme weather conditions than in the high heat and humidity of Dallas? More than 300 industry professionals gathered at the Dallas Arboretum on June 27 to view the winners of the annual Plant Trials Field Day. The plants that were deemed as "Arboretum Approved" scored the highest in its class and are the best of its kind during that season. Thousands of plants were tested, but few were given "Arboretum Approved" awards, and even fewer were proven to be "FlameProof." You can see the full list of winners here, but our favorite various "Arboretum Approved" plants include Camellia and Dystilium from Bailey's Nurseries, Impatiens and Phlox from Dummen Orange, and Dianthus and Tagetes from Ball Seed. Our favorite "FlameProof" summer survivor plants are Begonia and Eucalyptus from Benary Seed, Portulaca from Westhoff, and Salvia and Solenostemon from Ball FloraPlant.
The field day also included the results of the Trial Gardens' All American Selections for vegetables—the Arboretum is one of only a few locations where vegetables are tested as part of a national veggie trial. After testing takes place, vegetables are grown, harvested, and prepared in a at A Tasteful Place, the Arboretum's 3.5-acre garden that opened in October 2017.
SaveSave
SaveSave