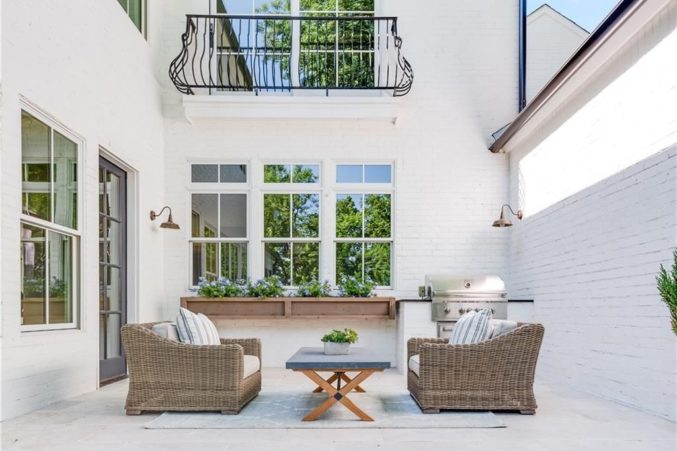 Hot Property: A Sunny New Build in Preston Hollow
Find a bit of California cool just off of Walnut Hill Lane.
At first glance, it may be hard to pinpoint a favorite thing about 6516 Stichter Avenue. There's the cabinetry's minty-green color that More Design & Build, the architecture firm behind the home, is characteristically fond of. There are plenty of exposed beam and vaulted ceilings creating eye-catching effects. Can't decide if you want your master bedroom on the first or second floor? Here, you can have both—save decision making for another day! There's also more chic, designer lighting than you can shake a stick at.
But with all that said, there is a clear cool-points winner when it comes to this Preston Hollow home, and that's a temperature-controlled, motorized screen porch situation that we'd kill to have in our city's fickle weather. This thing is something else. Its ceiling is both vaulted and features exposed beams. There's a masonry and brick fireplace because, while it's difficult to imagine mid-July, Dallas will eventually cool off. There's a bunch of shiplap and we're not even mad at it.
So keep your freestanding tubs and your massive walk-in closets, or your commercial-grade appliance-filled kitchen and chevron wooden floors. We'll take the ability to effortless remove an entire wall—which, it should be noted, also leads to a highly attractive pool—today and every day.