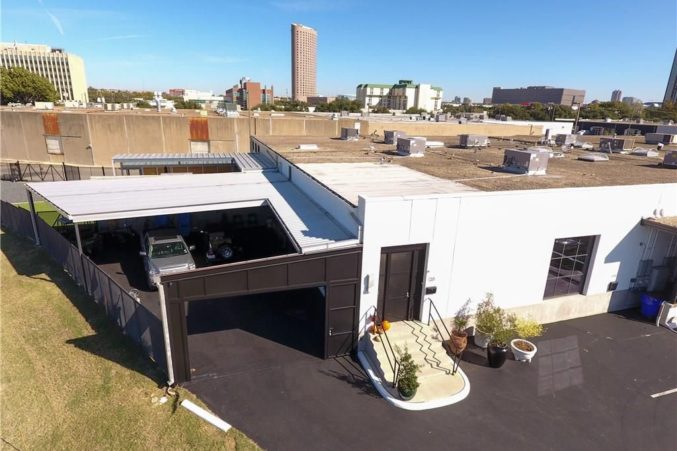 Hot Properties: Converted Contemporary Lofts Outside the Design District
Are you cool enough to call them home?   
I once knew this really cool couple, who were made all the more cool in my eyes when I found out where they lived: a converted commercial loft in the heart of Deep Ellum. There was nothing grungy about it. It was sleek, stylish, and perfectly tailored to their tastes. It suited them, in all their aforementioned coolness, but it was clear that it took a special resident to feel at home in the unconventional dwelling.
The story is much the same at 2292 Vantage Street, a commercial building that's been converted into several loft-style spaces that would be as appropriate as homes as they would be as offices.
Located just outside Dallas' Design and Medical Districts, the lofts are also devoid of any grunge vibes. Glossy cabinetry, a Bertazzoni range, and a large, marble-topped island are kitchen highlights. And while both bathrooms are decked out with modern appliances, the master setup, with its garden tub and custom-built walk-in closet, majorly attributes the property's hominess factor. As does the pool, though I'm unclear on whether or not each unit gets its own or if it's some sort of communal situation. (Here's to hoping for the former.)
Parking, of course, is ample. And though the location might seem unusual, the homes border the bustling Design District, and are easily accessible by Harry Hines or the Tollway. Once again, I'm reminded that I myself am *not* cool enough to live in a commercial-loft-turned-home on the outskirts of two Dallas districts, but maybe you are, dear reader. If so, please apprise me of the pool situation.