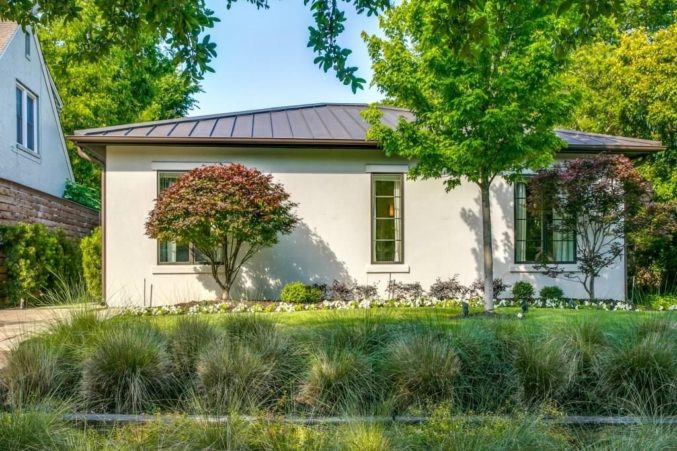 Hot Property: Compact Charm in Perry Heights
This Oak Lawn home packs a punch.
Sometimes, in this wild world we live in, we need to rest our eyes on something lovely and uplifting. Today, something lovely comes courtesy of 4327 Hall Street and its effortless charm.
A rare newer build in the Perry Heights neighborhood, a cozy corner of Oak Lawn with a rich history and four shady streets,  the home acquits itself well amidst its architecturally distinctive surroundings, though its look is decidedly more contemporary.
Once inside, it's clear the exterior is deceptively diminutive. An open, airy floor plan includes four bedrooms and a well-equipped kitchen, with high-end finishes throughout the home and windows counted on almost every wall. Coming in at just over 3,000 square feet, 4327 Hall Street uses it wisely. The fourth bedroom even enjoys its own private entry at the back of the property, in case you wanted a creative retreat or are considering getting into the Airbnb game.
But our favorite use of the space is absolutely the backyard pool and its automated cover. Mature landscaping and a fan-filled covered patio gives the spot a private, almost oasis-like feel where we'd very much like to spend every weekend in Dallas this summer. Head to our slideshow to rest your eyes on the thoughtfully laid out home and maybe even feel a bit better about life.