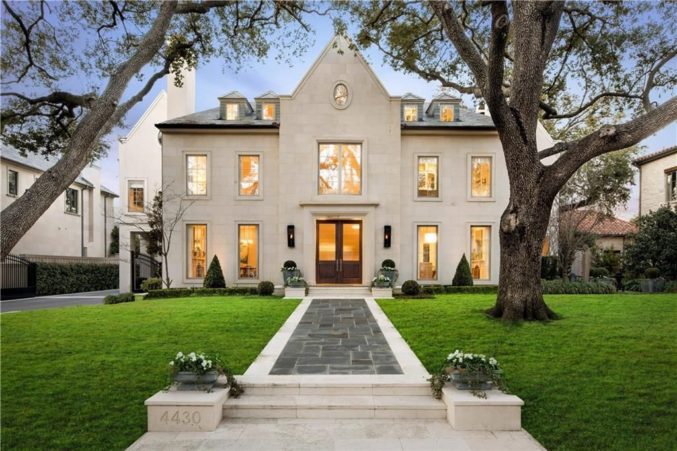 Hot Property: A Makeover Marvel in Highland Park
This '80s-era home is what home transformation dreams are made of.
There are a multitude of thrilling reveals in each episode of Netflix's Queer Eye reboot, but perhaps none more so than designer Bobby Berk's herculean home makeover projects. (The distribution of work on that show is truly off-kilter.) There's truly nothing quite like witnessing the drab colors and carpets from the '80s be covered and decimated, or grasping the power of a really good paint job.
And though we don't get to see Jonathan Van Ness make quips or Antoni Porowski make a grilled cheese sexy, 4430 Bordeaux Avenue is still what makeover dreams are made of. Built in the 1980s, the transitional home in Highland Park was magnificently transformed by Clint Pearson of Dallas-based Symmetry Architects. A hodgepodge of bold colors, ornamental '80s molding, and dark wood cabinets are swapped out for a bright, airier interior that's suited for the modern furniture and glam accents staged throughout the home. Looking at side-by-sides of before-and-after versions of the living room, you may not realize they belonged in the same house.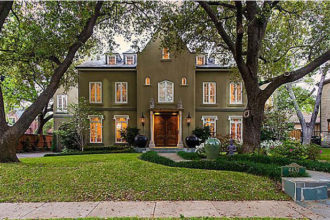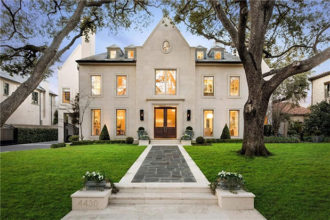 And just as the Queer Eye makeovers go beyond skin deep and forced one D Magazine writer to openly weep on a Delta flight, the transformation of this Highland Park home wasn't purely about aesthetics. The amenities, which include remote control screens, wireless controls for the beautiful pool, a dual temperature wine fridge, and a spa-like master bathroom are equally notable.
On a random note, someone has seemingly added twinkly lights to the glorious outdoor fireplace, which is just so Bobby, really.