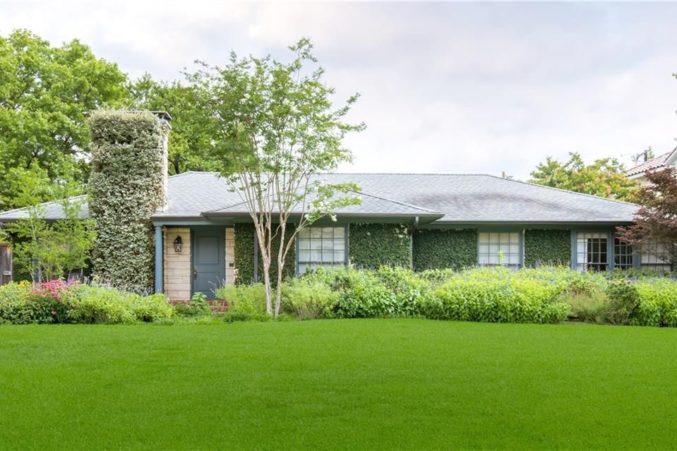 Hot Property: A Darling Devonshire Ranch  
You need to see this sunroom.
5539 Greenbrier Drive probably won't stop you in your tracks. Situated on a shady street between Inwood Road in the Tollway, the 40s-era ranch is on the smaller end of the scale compared to homes surrounding it. But if you were to notice 5539 Greenbrier, and really take it in — in all of its ivy-covered, Austin stone, and teal door glory — you'd surely be smitten.
And if you were to actually walk through that teal door, past the sweet little lantern that looks like it would emit a lovely glow in the evenings, you'd be sold. From the soft, neutral color palette to the impeccably remodeled kitchen and its adorable breakfast nook, every inch of the 2,000-square-foot home feels considered. And though we may not get to see a single bedroom in the property's slideshow, the window-lined sunroom, with its white built ins, wainscoting, and crown molding, more than makes up for that unfortunate omission.
If, for some reason, you're immune to the charms of a truly great sunroom, 5539 Greenbrier's large, flawlessly manicured backyard should seal the deal for your newfound infatuation. And if you should one day decide this sprawling space deserves a pool (which, of course it does), here's some helpful info to help you master the popular Dallas outdoor amenity.