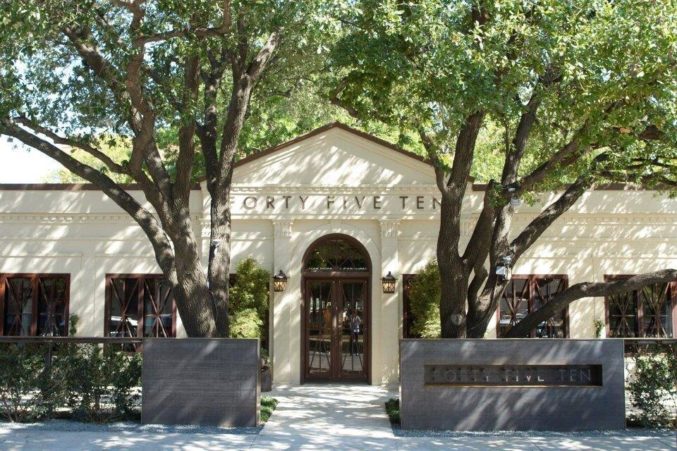 For Home by Forty Five Ten Will Close This July
But they're having a massive sale as a send-off.
Let's be honest, when we heard that Forty Five Ten was closing the T Room, we expected this news to follow. The popular ladies-who-lunch spot remained in the courtyard building on McKinney Avenue after Forty Five Ten's big move downtown, and instead found itself surrounded by galleries from some of the best interior designers in Dallas. For Home by Forty Five Ten, which opened March of 2017, was a gorgeous store and a showcase for A-list design talent. Jan Showers and Emily Summers offered one-of-a-kind pieces. David Sutherland offered artisan furniture. George Cameron Nash created an exclusive collection just for For Home. It was an epic showing of Forty Five Ten brand could do when it turned its discerning eye to the interior design world.
But perhaps most importantly, Forty Five Ten's design-inspired offshoot meant that the lovely 1929 courtyard building, forever shaded by gorgeous, ancient gnarled trees, lived on. Now that Forty Five Ten is really moving out for good, we can only hope for the best for 4510 McKinney Avenue.
In the meantime, we can raise a glass to For Home at the champagne send-off for the T Room this Saturday, and enjoy 75 percent off what we assume is literally everything in the store through closing day (July 31). Because nothing eases the pain of a local retail loss quite like a deeply discounted Jan Showers lamp.