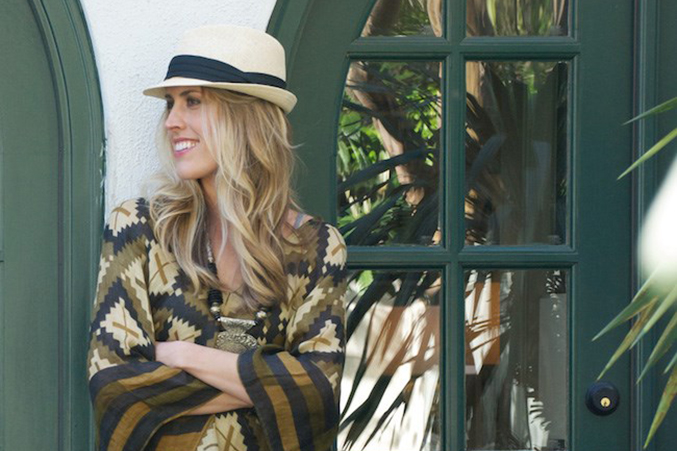 Flea Style's First Brick-and-Mortar Store Opens This Saturday
It's a flea for all, y'all.
Lifestyle journalist-turned-entrepreneur Brittany Cobb's polished spin on the flea market has come a long way since its 2009 debut in South Side on Lamar. The original concept, known then as The Dallas Flea, debuted at South Side on Lamar in 2009, and was intended to be a one-time showcase for all the cool people Cobb had reported on during her Dallas Morning News and DailyCandy (R.I.P.) days. 1,000 people showed up, and Cobb's now bi-annual flea market was born.
But while Cobb was continuing to cultivate her highly curated, bi-annual markets (she changed the name to Flea Style in 2015 to bring her shows to new cities), she was secretly searching for a more permanent place to highlight her favorite makers. For years, location after location fell through all over the city for various reasons, predominately lack of parking and Dallas' sky-high rental rates. Finally, Cobb decided to change her vision from a sprawling, artisan-filled antique mall to a more stylized boutique in a space that she would own herself. Last September, Flea Style finally found its home, and will open their doors tomorrow.
The Deep Ellum space (which includes a sizable parking lot, a true neighborhood treasure) combines Flea Style's headquarters, a roomy covered patio, a 600-square-foot event space for workshops, and a 2,500-square-feet of retail area that could be likened to a sort of Texas-inspired Anthropologie — albeit, one where nothing is mass-produced. Over 50 Flea Style vendors specializing in clothing, home decor, textiles, plants, paper goods, and children's items will be represented and organically styled throughout the store, woven in alongside Cobb's own flea market finds from Canton or Round Top. Six booths set to change hands every three months or so. "There will be a constant ebb and flow of products according to season," says Cobb. "The store should be changing daily."
SaveSave
SaveSave