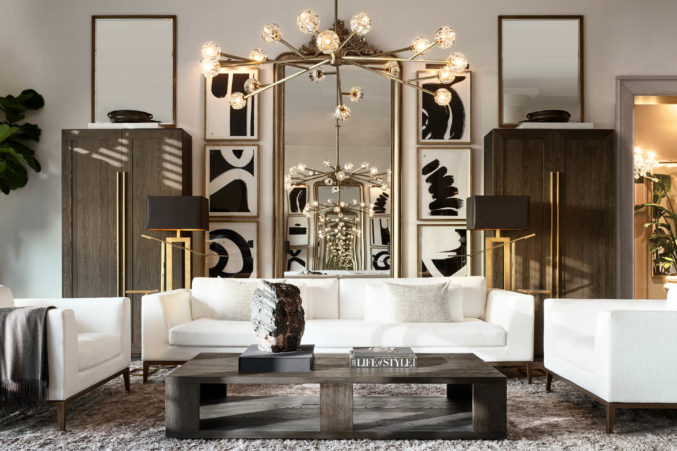 A Rare RH Modern Gallery Just Popped Up in Dallas
The glorious space is just a stone's throw away from the RH on Knox.
RH (née Restoration Hardware) has long been a staple on Knox Street, but just this month, a modern minimalist's dream opened up just steps away from the classic RH store. The 8,000-square-foot interim RH Modern Gallery is only the second space of its kind in the nation (the first RH Modern opened in West Hollywood in 2015 — it's seriously something) and with its clean lines, exposed white ceilings, and bold brass accents, it serves as a perfect contrast to RH's more patina-filled aesthetic.
Take a tour of the bright new space at 4531 McKinney Avenue, open Monday through Saturday (10am until 7pm) and Sunday (noon to 6pm).