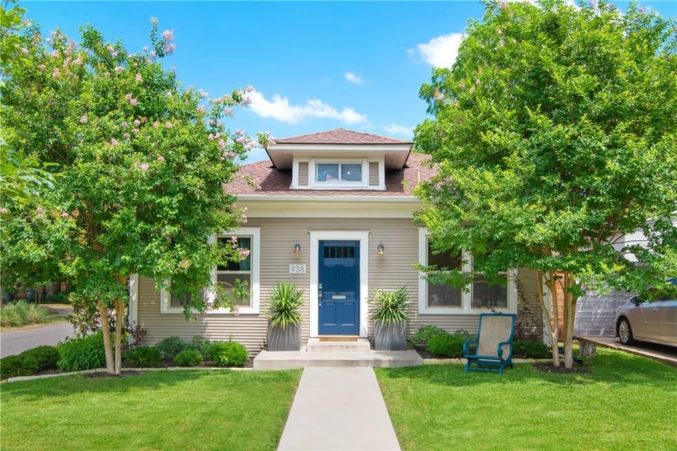 Hot Property: An Updated Winnetka Heights Home Near Bishop Arts
There's more here than meets the eye.
Don't let this home's diminutive exterior fool you. The 1914 Winnetka Heights charmer is deep. Presumably, this deepness should be attributed to a 2015 remodel, which is almost certainly responsible for the sleek, stainless steel appliance-filled kitchen and the clean, cozy outdoor deck. (If it's accountable for those light pink accent walls, we do have some questions.)
But despite the many modern updates and the immense square footage added (for reference, here's an old Google Earth shot of the address), the real feat at 938 N Winnetka Heights is the home's ability to blend in with its picturesque, historic surroundings. A 2,918-square-foot home would typically stand out amidst the neighborhood's beloved bungalows and classic Craftsman homes, but the addition is well hidden behind the home's early 20th century structure.
That being said, that updated kitchen is really lovely, and the oversized garage would certainly come in handy. Plus, the white marble-filled master bathroom is the stuff of renovation dreams. If you end up calling 938 N Winnetka Heights home, please consider inviting us over to your extremely cool backyard deck. If you too have questions about those light pink walls, we'll bring some paint.
SaveSave