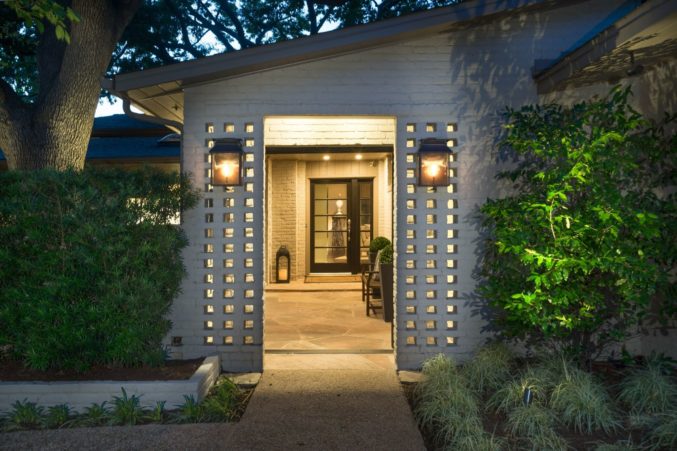 Hot Property: A Santa Barbara-Inspired, Mid-Century Gem
The Robert Perry creation also served as the well-known architect's personal home.
Per the requisites of my job, I have to look at a lot of local listings. After three years of property perusals, I can safely say that, although there are a sad amount of boring new builds in Dallas, there is no shortage of gems. Old gems. New gems. Old gems that have been made new again. Modern gems. Traditional gems. Gems that you're not really sure if you're into but you recognize that they are gems nonetheless. But amidst all the charmers, 3837 Fairfax Avenue shines brighter than most.
There is a certain real estate cachet that occurs when a well-known architect designs a home and then lives in that home, as is this case with this Santa Barbara-inspired abode in the Mockingbird Park area of Oak Lawn. Designed in 1954 by modernist Robert Perry, known for creating warm, welcoming spaces in the '50s and '60s that are perfectly suited to their lot, 3837 Fairfax has been thoughtfully updated and preserved, retaining an elusive cool factor that's only ever really found in a true mid-century modern.
Highlights include high ceilings, brick-lined walls, a massive cement fireplace, and a wet bar (although there are various alcohol-lined trays staged throughout the home). There's a small but stunning pool surrounded by well-manicured gardens, views of which can be seen from most rooms, and a towering tree serving as the heart of the backyard. The architect likely designed the house around the tree, in true Perry form.