A great gift shop is truly a balancing act. It has to be warm and welcoming, like the gift you're trying to purchase. It must have a distinct personality, which will end up reflecting upon the gift itself. ("Yeah this present is cool, but you should have seen the store where I got it from.") Finally, and most importantly, you should actually be able to find some gifts there.
Thankfully, Dallas, one of the most hospitable cities in the nation, has present-filled shops aplenty. Here, we'll help you find your Dallas gift shop spirit animal no matter which neighborhood you call home.
*Note: There are a lot of amazing shops in Dallas that specialize in clothing, florals, or furniture where you can also buy gifts, but the following are predominately curated with gifting in mind.
The sweetest smelling gift shop in Bishop Arts also has an outpost in The Plaza at Preston Center. Owners Pamela Jackson and Jeremi V. Headrick keep them stocked with the best selection of candles and incense, but we're partial to Society's six different proprietary scents, especially Signature No. 1, with its notes of eggplant, sandalwood, and basil.
Tulsa-native Kristen Miller's cheery boutique has been carefully curated with every recipient in mind. Poppy party goods by Meri Meri, Rifle Paper Co. desk accessories, colorful jewelry by Ink + Alloy, Brouk & Co.'s man-approved goods, aden + anais' cotton muslin baby blanks, and more are thoughtfully arranged on All Good Thing's tables and shelves. The best part: they're almost all under $50.
The Arts District Shops
Dallas has been blessed with some seriously above-par museum gift stores. Discover Asian rarities at the Crow Collection's Lotus Shop, excellent home accessories (art-inspired and art-adjacent) at the Dallas Museum of Art Gift Shop, and don't miss Donald Fowler's inspired curation at the Nasher, where the high-end selection has a whimsical sense of humor.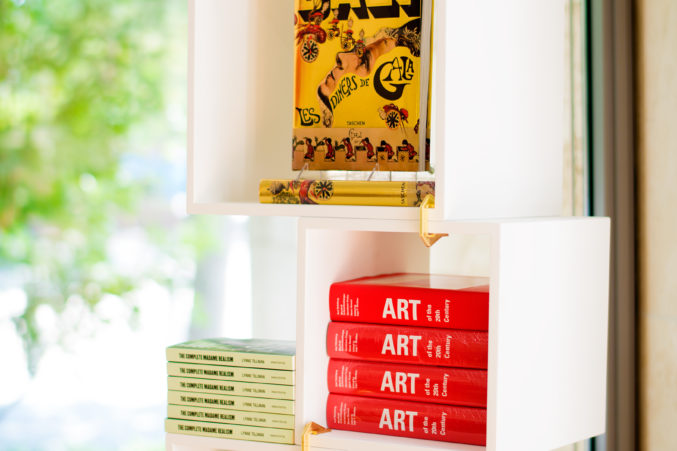 Need a gift for a friend who is cooler than you? TenOverSix presents will make you look good. The Dallas outpost of the Miami-based shop (which will soon be housed within Forty Five Ten) boasts items for men, women, babies, and home from designers and labels that you won't find anywhere else in town.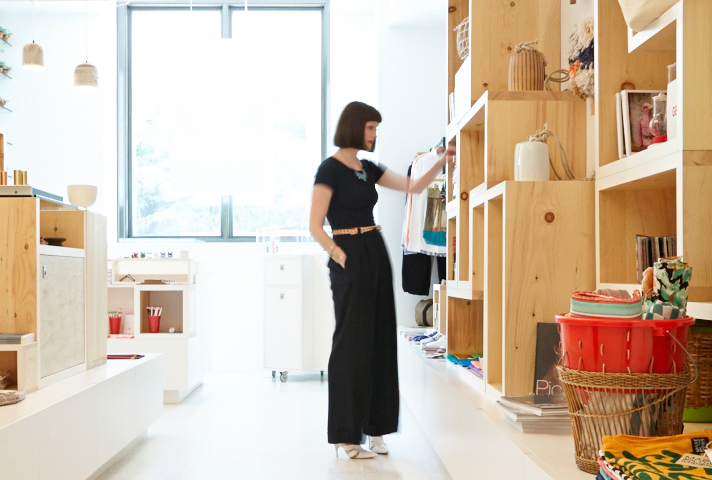 Commerce at Adolphus
The shop may have just opened its doors, but with sartorial powerhouse Christine Visneau as its retail director and Swoon the Studio behind its design, the store has already cemented its status as a must-hit for Downtown shoppers.
Melinda Jones' joyful expressions are the driving energy behind her stationery company Read Between The Lines. Her flagship shop in Victory Park features the full line of RBTL products as well as curated gifts, paper goods, jewelry and home décor (including some hilarious wine bags) from designers and makers she loves.
If you've got a fancy friend for whom a doodad from Target won't do, get them a doodad from Madison. This Highland Park Village jewel box is filled with high-end tabletop pieces, monogrammable linens, candles, frames, coffee-table books, and other gift-worthy home and fashion accessories.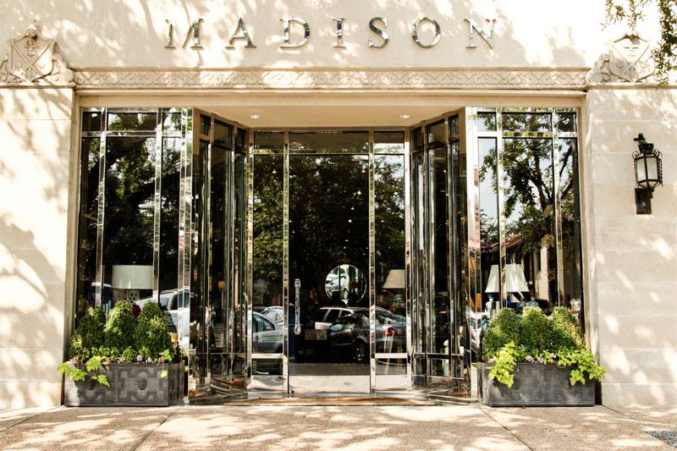 The social set's go-to for all things paper recently forwarded their goods to a chic West Lovers Lane locale. Kerri Davis and Margretta Waker's new space is stocked with stationery, leather goods, bedding, and pretty pillows ready for monogramming, which can now be done courtesy of retail partner The Loveliest.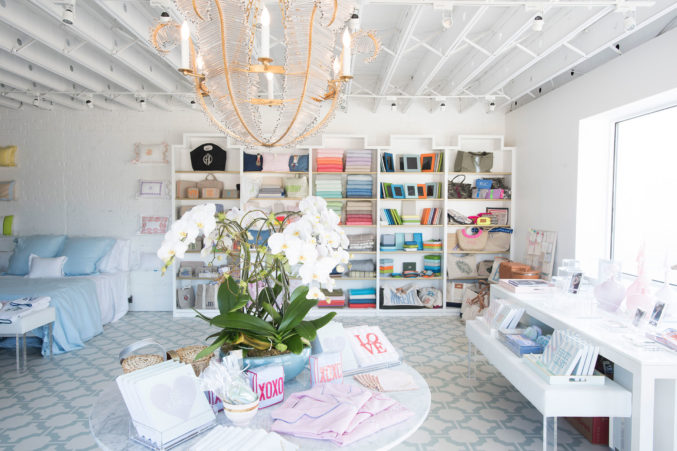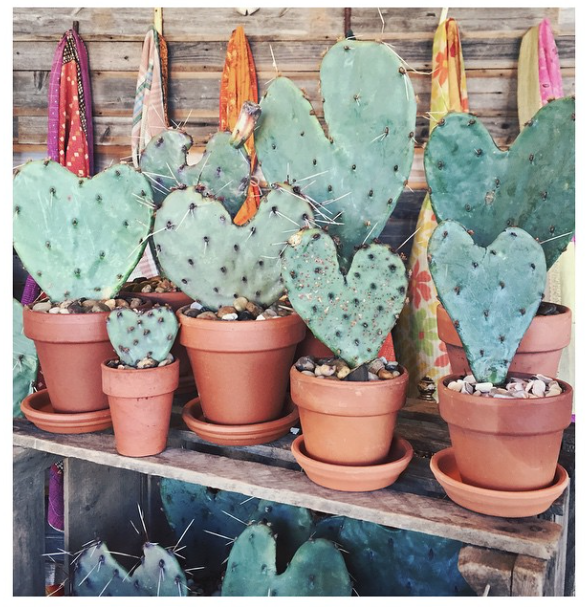 Formerly The Gypsy Wagon, the Henderson Avenue flagship is flush with kimonos, tribal prints, and plenty of things lined in fringe. We love local Farrah B. jewelry with Texas charms and turquoise galore and the gift selection with hand-poured candles and Southern home accessories.
After years of only being able to find Australian brand Aēsop on the shelves of Forty Five Ten, Dallasites can finally get their hands on the sought-after skin and hair care all over town. The brand makes its Texas debut with two stunning stores in Bishop Arts and the Knox District (pictured below). A NorthPark Center store will arrive this summer.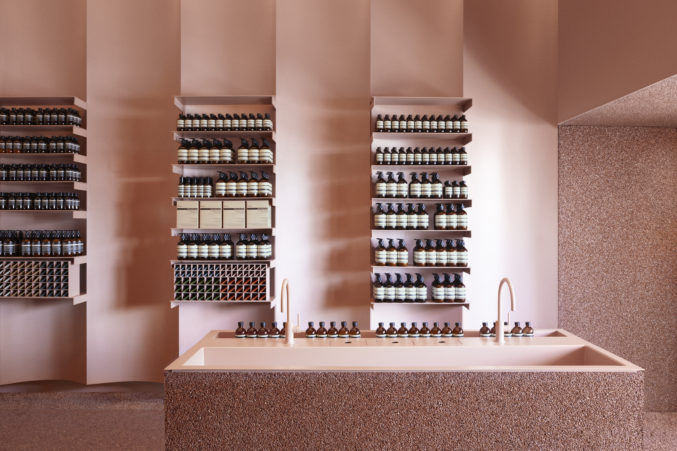 This is the place to shop for that person who has everything. Owners Rajan Patel and Jeffrey Lee fill their store with unusual and beautiful finds: think candleholders made out of doll heads, stuffed peacocks, skull and crossbones stationery, and paperweights with snake skeletons inside. The guys at Grange also have muted and marvelous floral creations featuring succulents, orchids, a porcupine quill or two, and even a hornets' nest—the ultimate way to say "I love you."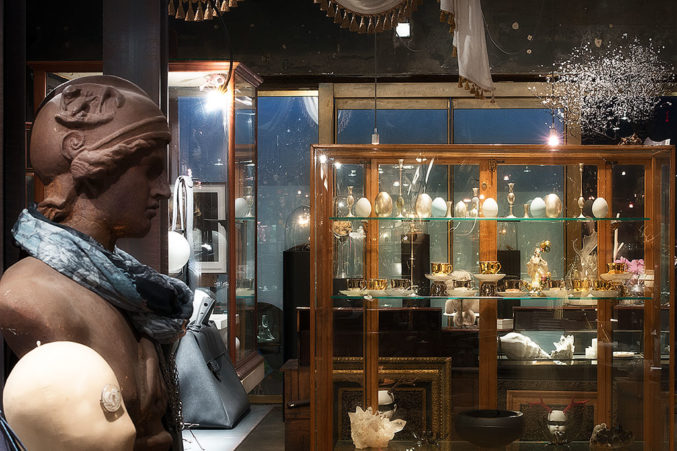 The travel-inspired offshoot of Coco & Dash allowed mother-and-daughter team Teddie and Courtney Garrigan to curate a fresh, more approachable concept for shoppers. The intimate, treillage-lined interior — centered around a towering, silver palm tree — is stocked with unique accessories and gifts sourced from around the globe along with a slew of prepackaged gourmet sweets.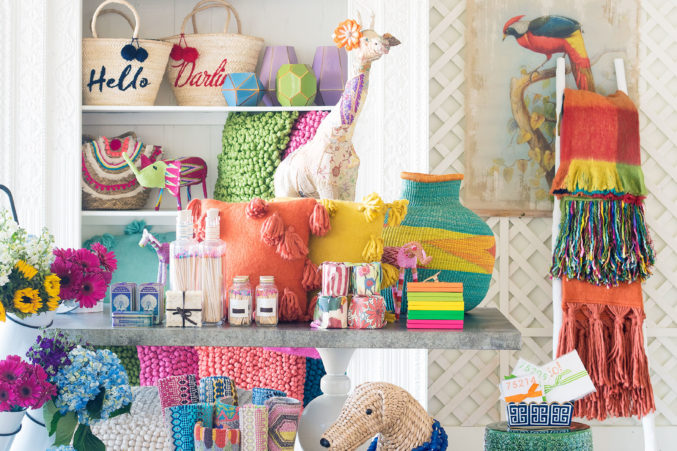 The girls at the T Shop assemble festive designs, big and small, for anything from miniature gift arrangements to wedding decor. You'll also find an edited selection of gifty knick-knacks, like picture frames, journals, iPad cases, serveware, decorative pillows, candles, and jewelry, in the shape of charm necklaces, cocktail rings, and more.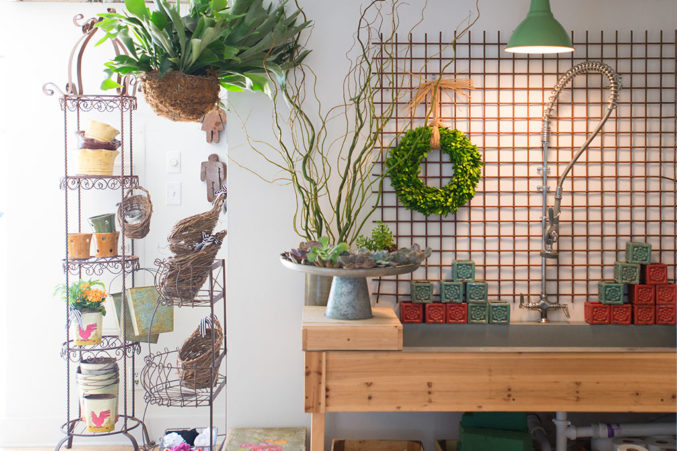 First, there was Talulah Belle, a charming lifestyle shop that opened in the Lakewood Shopping Center 15 years ago. In 2012, owner Elizabeth Mast brought us home decor and furnishings shop Hess next door. Last fall, Mast debuted Talulah and Hess just down the road from the original shops, where her extensive collection of Taschen and Assouline coffee table books, Jan Barboglio and Michael Aram home accessories, Niven Morgan scents, and Sarah White bags are arranged in vignettes so shoppers can quickly grab and go or peruse for hours. "Many women tell me this is their happy place," says Mast.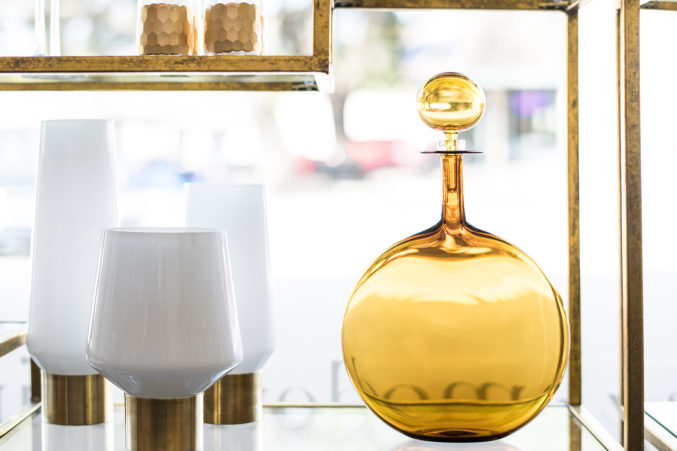 When a vacancy in Deep Ellum's historic Carson Warehouse building came up, Life of Riley owner and D Home favorite Billy Milner acted fast and moved his polished vintage gifts, Brad Oldham sculptures, and noteworthy candle collection just around the corner—to the other side of Pecan Lodge—last summer.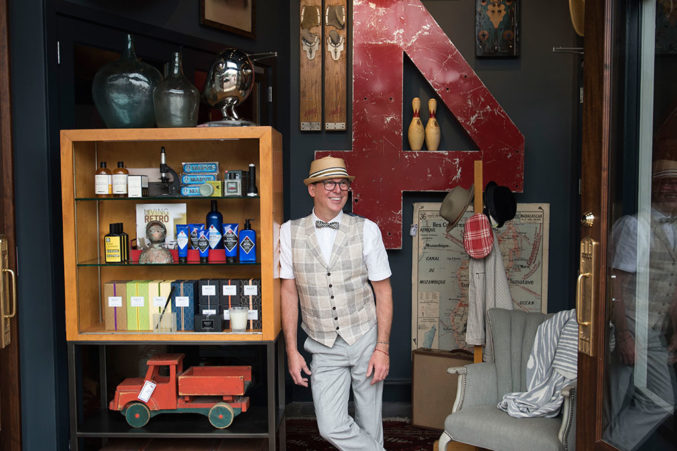 Imagine an Urban Outfitters-esque boutique where almost everything is locally made, and there aren't any controversial messages gracing the shelves. The lifestyle shop Jade & Clover opened its Deep Ellum doors in fall 2016, carrying a mix of apothecary products, boho but polished home accessories, and an array of gifts by local makers. There's also a crystal — and colorful sand-filled succulent bar — a Dallas first.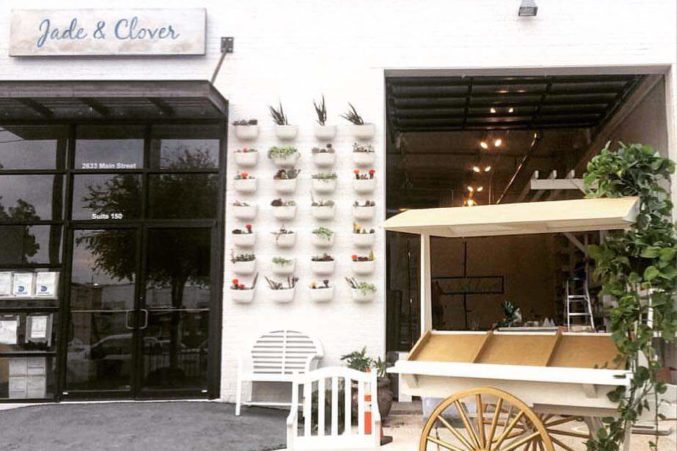 The Oak Lawn mainstay founded by Jeff Wright and Jon Bonsignore moved around the corner to become Parigi's neighbor a few years back, but it retained its handsome inventory of cards, barware, candles, cheeky novelties, and one of the largest collection of Acme Studio branded merch in the country.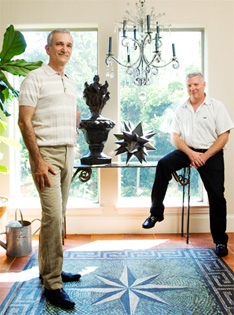 SaveSave
SaveSave
SaveSaveSaveSave
SaveSave
SaveSave
SaveSave
SaveSave
SaveSaveSaveSaveSaveSave
SaveSave
SaveSave
SaveSaveSaveSave
SaveSave
SaveSaveSaveSave
SaveSave
SaveSaveSaveSave
SaveSaveSaveSave
SaveSave
SaveSave
SaveSaveSaveSave
SaveSaveSaveSaveSaveSave
SaveSave
SaveSave
SaveSaveSaveSaveSaveSave
SaveSave
SaveSave
SaveSaveSaveSave
SaveSave
SaveSave
SaveSave
SaveSave
SaveSave