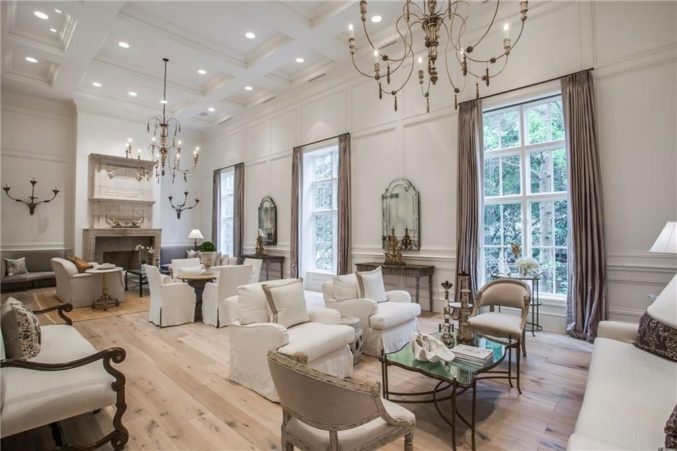 Hot Property: Renovated Townhome in Turtle Creek's Exclusive Places de Vosges
Feast your eyes on this petit régal.
Places de Vosges is Paris' very first planned square. It's also a sophisticated, meticulously designed development along Turtle Creek. If you've ever stopped by the traffic light at Avondale Avenue and Turtle Creek Boulevard, you've probably glimpsed an elegant balcony or two belonging to one of the development's 16 French Normandy-style townhomes — at least the ones that are visible above the stone wall separating the Francophile dream from the street.
What you can't see from Turtle Creek Boulevard is Place des Vosges' manicured centerpiece park and fountain, and of course, the interiors of the development's 16 units, each with its own unique design. And though there are a handful of Places de Vosges properties currently on the market, we're dedicating this 'Hot Property' to unit 13, in all its airy, freshly renovated glory.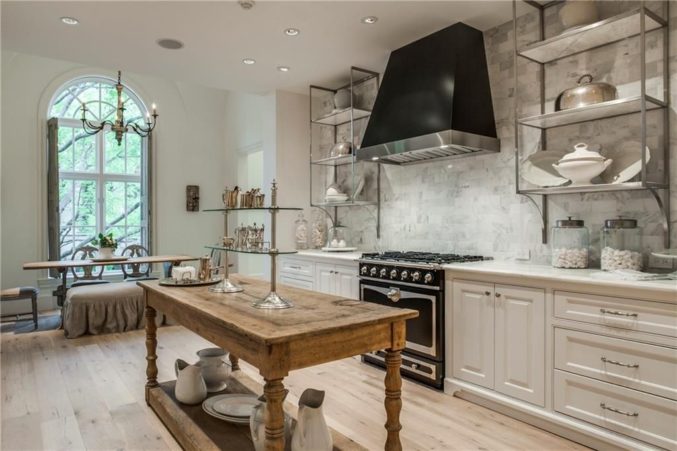 Why? Because, dear readers, we're suckers for light hardwood floors and the sisal rugs they pair so well with. And for his-and-hers closets and bathrooms. And utility rooms with a coffee bar and two drawers for wine. We'll never be able to resist a French country kitchen with a porcelain sink, Sub-Zero appliances, and a La Cornue range sporting a jet black that starkly contrasts with the all-white cabinetry, shelves (soft-close, of course), marble countertops and backsplash. We won't be able to!
So, Francophiles and appreciaters of non-generic townhomes alike, go feast your Tuesday eyes on the slideshow for this petit régal. If Dallas' little slice of Paris has piqued your interest, maybe head over to this Candy's Dirt article to learn more. Whatever floats the many toy boats you could fit in the his-and-hers marble tubs!