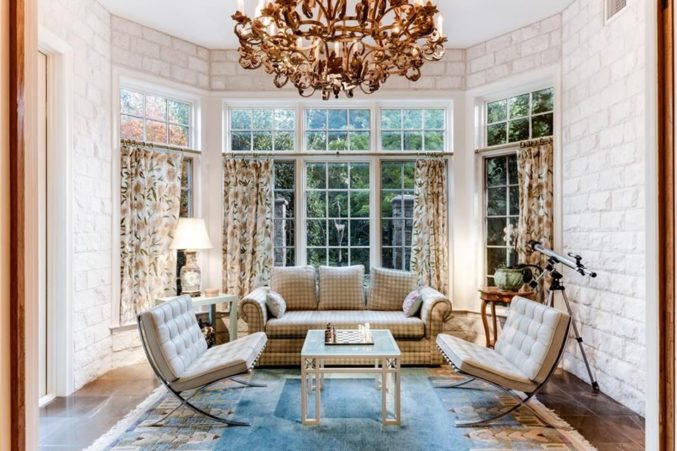 What You Can Buy: French-Inspired Homes
These homes will make you say oui oui.
By Allison Carp
Published in Home & Garden
February 9, 2018
9:00 am
If your go-to fantasy involves living in a beautiful home  in the South of France, then you will have no problem saying je t'aime to these stately, French-inspired dwellings around Dallas. 
Price: $3,499,000
Neighborhood: Highland Park
Fronting one the city's most romantic parks, there's abounding beauty surrounding this home. A fleur-de-lis-adorned floor is the first thing that greets you when you walk through the door. Other details such as elegant wallpapers, mirrored walls, and gold ceilings are sure to fulfill your Versailles fantasies.
Price: $3,599,000
Neighborhood: Highland Park
There are many amenities that will draw a natural entertainer to this incredible, French-inspired home. With a chef's kitchen that includes three dishwashers, four ovens, and solid Cherrywood cabinetry, there is a lot to show off in this house. If any guests have had too much champagne after a grande fête, an apartment above the garage is the perfect solution.
Price: $2,450,000
Neighborhood: North Dallas
Surrounded by an abundance of trees and a vast lake in North Dallas, this stunning home is the perfect (not so) petite retreat. With four cast stone fireplaces imported from France, French doors, and Venetian plaster walls, certain corners of this house will easily have you believing you're living i a Parisian museum. Wrap-around porches on both the first and second floor allow you to overlook the breathtaking water features out back, most likely with a glass of Bordeaux.  
Price: $1,195,000
Neighborhood: Uptown
If panoramic views of Dallas aren't enough to sell you on a home, step inside this timeless residence and experience the elegant European designs and open floorplan. The townhouse offers an abundance of light to fill the living room's 11-foot ceilings, and offers a prime location in the heart of the State-Thomas District.
Allison Carp is a D Magazine intern.