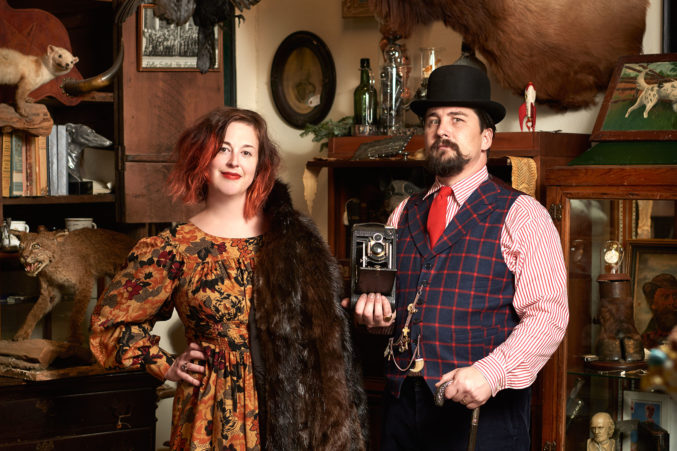 Dallas Shop Owners and Creatives Share the First Piece They Fell in Love With
Maybe you can buy me love.
By Kiana Moridi
Published in Home & Garden
February 12, 2018
9:10 am
Love takes many forms. For some, a First Love may come into our lives in the shape of a tweed jacket from the 70s, or a suede mule passed down to us by a loved one. To celebrate the kind of love that comes in a bag, we called on Dallas fashion icons to recount the very first piece they fell in love with.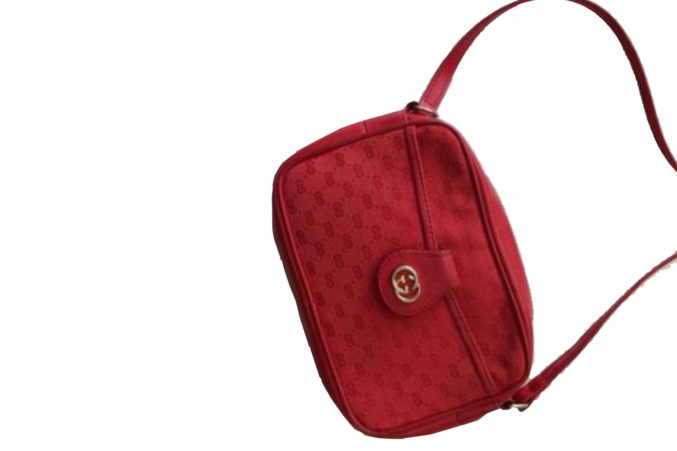 The Item
An apple red leather Gucci crossbody bag.
The Meet-Cute:
It was 1982 (I was 17 years old), and I was on a trip to London with my mom and my best friend. We were window-shopping on Regents and ended up in front of the Gucci store. There it was a pint-sized, brightly colored bag in the window. I fell in love with it immediately and could not stop thinking about it for the remainder of the trip. I spent every penny of my spending money on this one thing.
Favorite Memory
This was my first trip overseas. I was enamored with the city, and the bag was the most perfect memento of my time there.
Still together?
I passed it on to my friend years ago.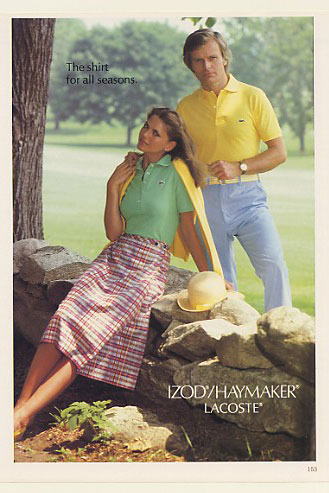 The Item
Ten used Izod polo shirts in a rainbow of colors from a garage sale. 
The Meet-Cute
My mother brought home the shirts from the sale. We were very poor, but I went to school in one of the more affluent neighborhoods. It was the first time, even in the fifth grade, I realized that what you wore really made a difference depending on your surroundings. Wearing these shirts gave me a sense of power and self-confidence.
Favorite Memory
It was tough being the poor kid in a rich school, and my mother also knew this. But the memory of her excitement, coming home with these shirts is something I'll never forget.
Still together?
Sadly, I outgrew them.
Jan Strimple of Jan Strimple Productions
The Item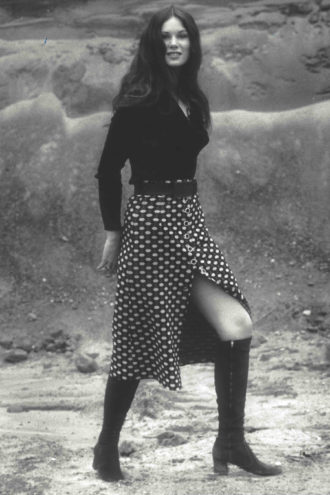 A black polyester double knit graphic print with a touch of white midi skirt.
The Meet-Cute
It was 1971 and I was a junior in high school; a long, slanky 16 year-old who devoured any attainable issues of American Vogue and Harpers Bazaar. The mini and maxi were in battle on fashion's front lines. I held the mini in great disdain, for it was far too cute and destined for the closets of the short, robust girls. And those maxis? Too hausfrau. And don't you get dust bunnies on those long hems anyway? With just one quasi-fashion store in our area of Kent, Ohio, the pickens were slim. So I sewed.
Favorite memory
On a spring day my junior year, I was wearing said midi skirt, standing outside of my high school. Dan Strimple drove by to pick up his girlfriend, Sue, and asks her who I am. Fast forward to my senior year where Dan and Sue are no longer dating. Dan asks me out, offering that "we had not formally met before, but he noticed me standing outside of school wearing a black sleeveless turtleneck sweater, a long black midi skirt with a very dramatic slit, tall black boots and an orange elephant pin." Yes he shared that full description and I was understandably bemused. That's my man. And that was my skirt.
Still Together?
Sadly, no. However, I give it full credit for my sustained love of the color black and appreciation for linear, fluid lines.
Rob Bradford, Costume Designer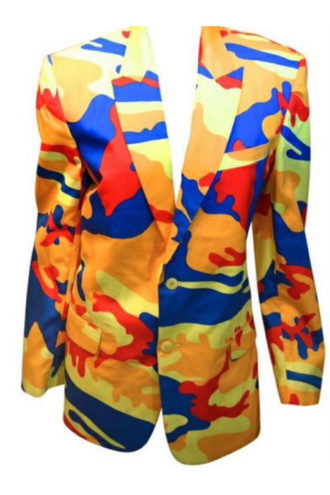 The Item
It was a pair of fluorescent orange terry cloth jean style shorts and a shirtsleeve shirt with a fluorescent camouflage pattern by Steven Sprouse and Andy Warhol (he and Andy collaborated on the collection).
The Meet-Cute
I bought the outfit from his store on Wooster Street in NYC back in 1988. By the 90's, I was trying to move past my questionable choices that draped me in the decade before, and I would have never been caught dead in it. But today, I would totally wear it. Even at my age, I've found myself dressing kooky again.
Favorite Memory
Looking back, the 80s were fun and decadent and I'm so ready to do them again. Now people wear things and are over them. I wore that outfit so many times, I'm sure people thought it was a uniform!
Still together?
No, I lost most of my 80s fashions in a fire in 1994.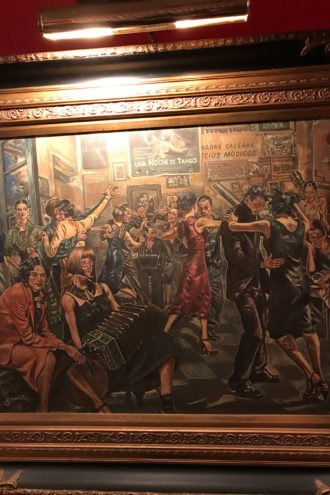 The Item
A painting by Nicholas Gamarello.
The Meet-Cute
Gretchen: My husband, Benny acquired it when he was 26 from his friend, Derril Osborn. Derill is personal friends with the artist.
Favorite Memory
G: It reminds me of home. It's been a fixture of my personal collection for over a decade.
Still Together?
Benny: Yes, my wife won't let me sell it!