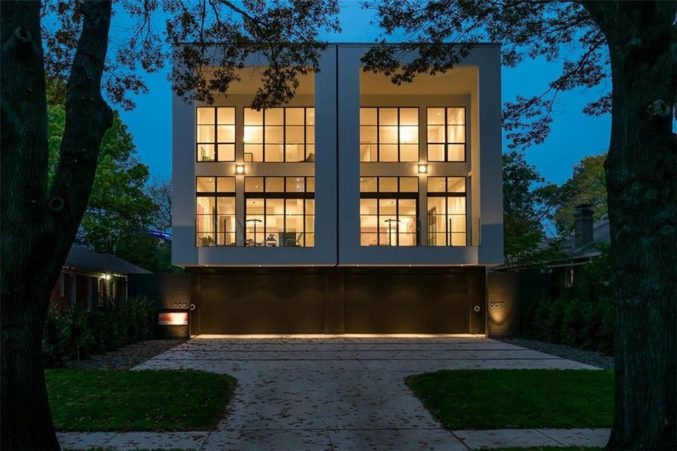 Hot Property: Contemporary Smart House in Knox-Henderson
Designed by an award-winning team, this home is a standout.
Though more are cropping up at every turn, not all contemporary townhomes in the Knox-Henderson area are created equal. Some feature retractable glass walls, a smart home system, and a simply massive kitchen island. Very few are designed to accommodate a striking, lofty balcony. And there may only be one contemporary home by the award-winning design team, Jay Magee and AIA's Paul Jankowski.
5015 (and 5017) Vickery Boulevard is one such home. Though the street is in the midst of transforming into sea of contemporary dwellings, the duplex stands out with its unique layout that embraces outdoor living. Every inch of the new build is a modern marvel, from the sleek guest quarters (though that room offers the only real subpar view in the house) and the LED stair lighting to the thoughtfully planned kitchen. (That hidden storage nook is so clutch.)
Plus, with its white gallery walls and light wood accents, the home is the perfect blank slate for any kind of art collection or furniture. So head to Design Within Reach or Scott + Cooner and go nuts. Just be sure to get some good patio furniture.