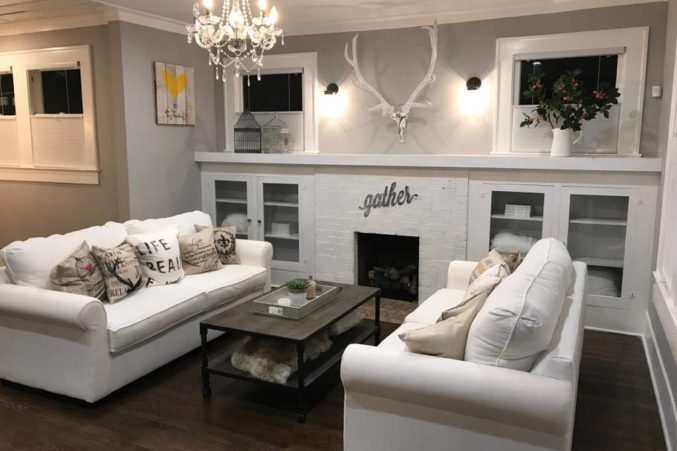 The Most Hygge-Approved Airbnbs in Dallas
The coziest local stays.
Though the word "hygge" first entered our collective consciousness last winter, 2017 was big on embracing the Danish term for coziness and contentment. Hygge certainly infiltrated interior design on Instagram — furry throws, sheepskin rugs, and images of sock-wearing and tea-sipping influencers filled our feeds. But maybe a complete hygge overhaul wasn't in the cards for you this year. Chunky knits and blond wood may not fit in with your existing interior design scheme.
Luckily, you can still do like the Danish do during the most hygge time of the year thanks to a few comfortably decorated and completely rentable Dallas dwellings. Stay warm, y'all.
The Neighborhood: Bishop Arts
The Price: $250 per night
The Hygge: A brick fireplace painted white. White antlers above that fireplace. Built-ins filled with white blankets. A furry throw on the bottom shelf of a coffee table. A chandelier on the patio (and pretty much everywhere). An old-school free-standing tub against a subway tile backdrop.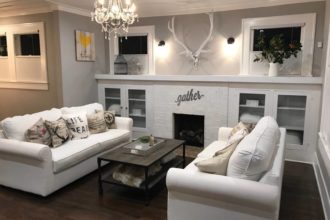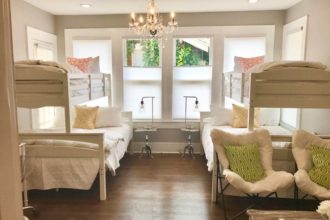 The Neighborhood: Bishop Arts
The Price: $200 per night
The Hygge: Small sheepskin rugs on the mantel and a ghost chair. A woven tapestry. Candles in a white fireplace. A decorative piece of natural wood on a dining table. Copper pipes as clothing racks.
The Neighborhood: Little Forest Hills
The Price: $214 per night
The Hygge: The word "rustic elegance" in the Airbnb description. Sheepskin upholstered chairs. Blankets that are sort of wrinkly but work because of their disheveled-ness. So much natural wood. Decorative wooden branches mounted on some of the natural wood. More wood.
Click here for a closer look at this magical modern house.
The Neighborhood: Bishop Arts
The Price: $150
The Hygge: Decor that is the definition of "shabby chic." Decorative branches. Light wood accents. Shiplap. Soft, eye-level lighting.
SaveSave
SaveSaveSaveSave
SaveSave
SaveSave