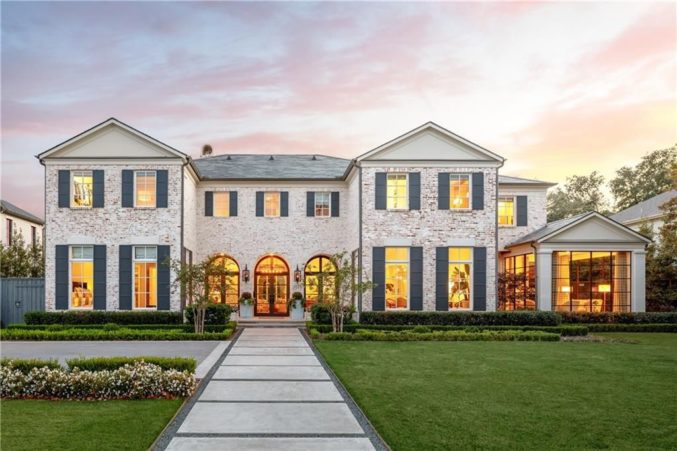 Hot Property: West Coast Style in University Park
Natural sun-soaked days ahead.
I'd like to think I don't play favorites. I don't have a favorite family member, or episode of Gilmore Girls. I certainly don't have a favorite D Home interior design feature (they are all equally beautiful and wonderful!), but if I did, Robin McMonigle's "University Park Family Nest" at 3925 Centenary Avenue (which just so happens to be for sale) would be up there. But I don't, of course.
But if you did force my hand, I'd wax poetic about D's shot of McMonigle and her adorable daughters, Riley and Kelly, in that stunning, massive kitchen complete with a Blue Print-sourced wooden vessel filled with lemons. If pressed, I'd love to have an in-depth discussion about the epic, Jonathan Adler octopus print in the dining nook, or the Restoration Hardware outdoor furniture positioned by the AquaTerra-designed pool. There also seems to be a small space between the sunny master bedroom and its white marble-filled bath that's perfect for a glam, sheepskin-lined chair. Because why not? When you have that much natural light and that many high-end wallcoverings, you do what you want.
But then again, I don't play favorites. I didn't get weirdly emotional when I saw 3925 Centenary Avenue on the "Just Listed" page of a real estate website, and rapidly calculate how much of my soul I'd have to sell to afford its hefty price tag. That didn't happen!
But if it did, could you blame me? Peruse this lovely real estate slideshow and judge for yourself.