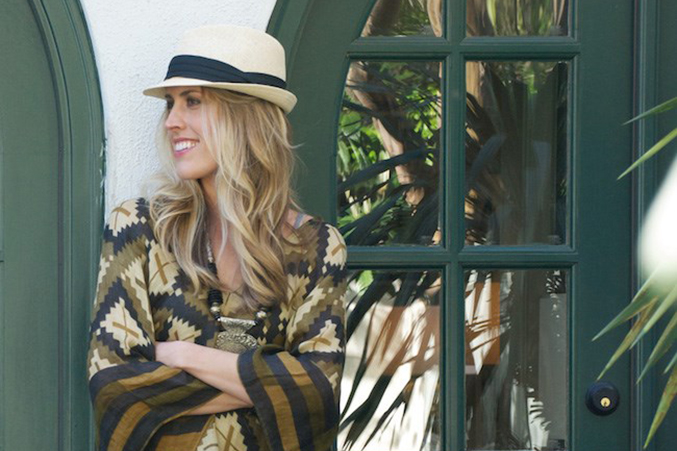 Brittany Cobb's Top Tips for Flea Style Success
The fall show returns to a new space this weekend.
There's no shortage of markets in Dallas, and yet, we still deeply look forward to Brittany Cobb's biannual Flea Style. Cobb has seemingly mastered the art of the elevated flea market, curating an astonishing amount of quality vendors in categories ranging from children's and fashion to art and home decor.
And the Dallas-based market continues to grow—both and size and to new cities. This weekend's Dallas Fall Show will bring its 220 vendors to a 60,000-square-foot space in the Dallas Market Center. To help you prepare, we caught up with Cobb who gave us her top tips for Flea Style success along with a few vendors to look out for this weekend.
1. All vendors accept credit cards and parking is free but it's still smart to bring cash. Our entry is $5 (cash only) and vendors might be willing to wheel and deal with dough over plastic.
2. If you're planning to shop for clothing or boots, dress accordingly. Wear form-fitting threads so you can easily try on items or slip on socks if you plan to hit up our amazing vintage cowboy boot double booth!
3. Bring the kiddos! Kids are welcome at our event and free if they're 12 or younger. Plus, we have loads of activities for them from a teepee maze and chalk wall to snacks and custom coloring crafts made from Alli Koch's popular floral drawings.
4. Bring a large tote or wagon. Consider yourself warned: You will find piles of pretties to take home. Pack the appropriate tote or wheels so you can move right along inside the venue versus going back and forth to your car to drop off your fabulous finds.
5. Every time you purchase something from a small business the owner does a little happy dance. For reals! Remember that this shopping season and the difference your dollar can make when purchasing everything from new fall fashion items to holiday gifts for loved ones. Not only can you buy something beautiful at Flea Style, but you can really help support people's dreams and make a difference in your community, too!
6. Early bird gets the worm! The first 100 peeps to arrive score a free cotton tote bag and $5 off the Flea Style shop. Even if you're not one of the first 100 people to arrive it's still a good idea to get there early if you want first dibs on all of the incredible items our vendors are bringing to this event!
*For Cobb's vendors to watch, head to our slideshow.