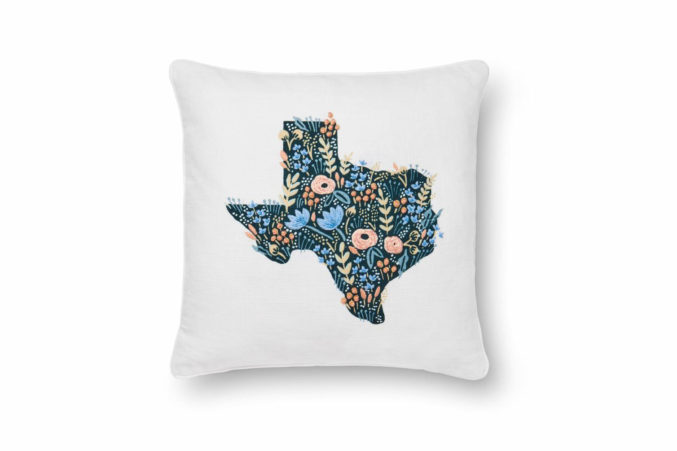 Dallas-Based Loloi Teams Up with Rifle Paper Co. for Hurricane Relief
The pretty pillow can do a world of good.
After two months of hurricane devastation across the country, Dallas-based Loloi (which partnered with Ellen Degeneres this spring) decided to reach out to beloved stationery brand Rifle Paper Co. to provide a little relief in the form of a lovely little pillow.
Sold exclusively on riflepaperco.com, the limited-edition product features Rifle Paper Co.'s "Texas" print and includes hand-embroidered wildflowers and handcrafted French knots.
"In the wake of the damage caused by Hurricane Harvey, Irma and Maria, we felt compelled to do something and give back," says Loloi president and owner Amir Loloi in a press release.
100 percent of the proceeds from the pillow will be donated to Habitat for Humanity's relief efforts in Texas, Florida, Puerto Rico, the Caribbean, and other hurricane-affected areas.