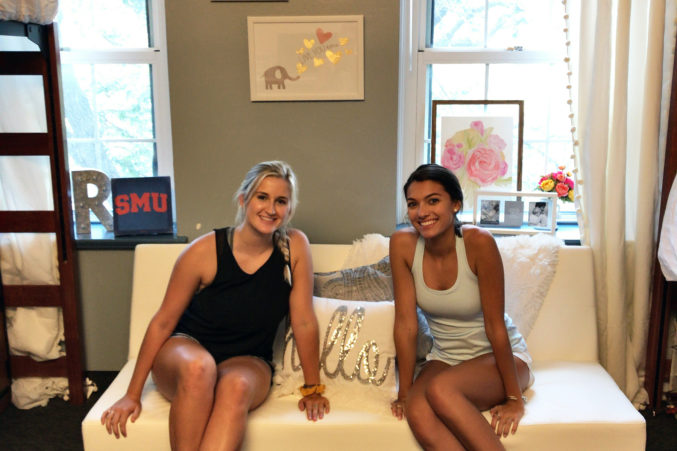 7 Swanky SMU Dorm Room Makeovers
Not a bean bag in sight.
Before I began my freshman year at Southern Methodist University, I sent far too many Facebook messages from Nashville to my California roommate about which Pottery Barn Teen quilt we would have in our dorm room. The following dorm rooms put that dinky attempt at a cohesive decor theme to shame.
In our slideshow culled from Instagram, you'll see boring wooden twin beds transformed, unfortunate carpeting covered, and some incredibly well-placed twinkly lights. You'll also see a remarkable amount of Chanel perfume bottle art, but hey, it's college!