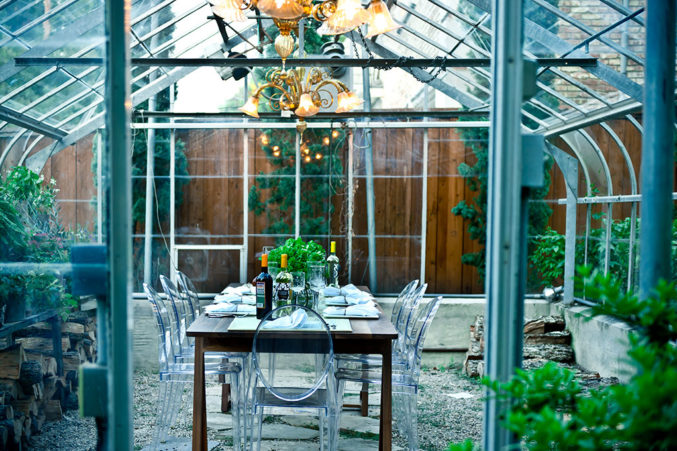 5 Steps For a Dashing Dallas Garden Party 
For a sweet summer sendoff.
By Taylor Hickney
Published in Home & Garden
August 2, 2017
3:00 pm
Garden parties may be the sweetest summer trend. It's like bringing London to your own Dallas backyard. But planning a garden party doesn't have to be as overwhelming as the women of Downtown Abbey make it look. With our little local guide, hosting afternoon tea with 25 of your best friends will be as snappy as Maggie Smith's one liners.
Step 1: Plan the date and get a head count. You can't rent any of the proper equipment without knowing how many people will be there. The more the merrier!
Step 2: Arrange the rental of tables/chairs. Ducky-Bob's offers everything you'd need for an event, and in this case, it's probably going to be one or two long tables and the chairs to go with them. Oh, and they'll also supply your linens—what's a tea party without linens?
Step 3: Rent the tea set. Fort Worth-based Pretty Little Plates offers a package for a tea party of 25 people. This vintage china and glassware rental company brings everything you need, sets it up, and takes it down for you when the party ends. Teacups and saucers, teapots, sugar bowls and creamers, two sizes of plates, glassware, a tiered dessert stand and a cake stand are all included.
Step 4: Order the food and tea. For macarons, consider We the Birds (we suggest customizing your order with tiny teacups and flowers to match the setting perfectly). Next, you're going to need finger sandwiches, scones, and pastries. Go with Lavendou, and stick to the usual kinds of sandwiches like cucumber, egg salad, etc. For tea, you want to get an assortment: get earl grey, chamomile, Assam black, and lavender herbal. These different options will cater to your guests' varying tastes.
Step 5: Put on your best sundress and floppy hat, and enjoy the finer things in life. Begin the party with a flute of champagne – one of the better traditions we stole from British High Tea. Next, serve the finger sandwiches and introduce the tea. Let it steep for as long as you like. Then comes the scones with jam, and after that, the pastries. If you don't have a food baby by the end, you're doing it wrong.
Finally, savor each bite and sip, relishing in the fact that you've just thrown the most epic garden party yet.