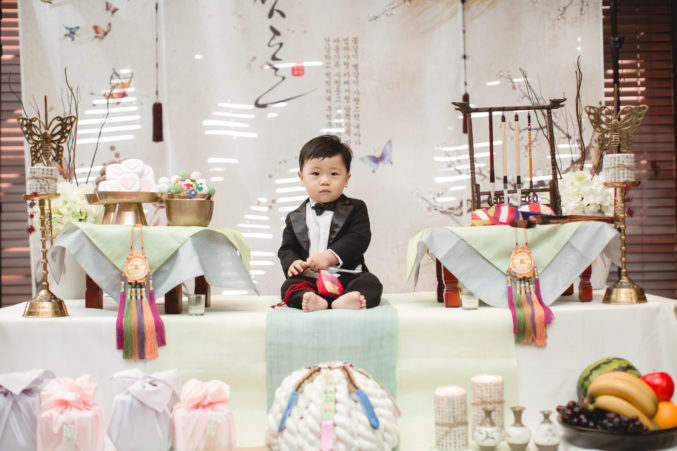 These Sisters Are Throwing Insane First Birthday Parties in Dallas
More pictures of super cute babies ahead.
I went all out for my son's first birthday. The theme was bubbles. I mixed gallons of my own bubble solution in a bucket (Dawn dish soap plus sugar) and commissioned a cake from Casa Linda Bakery with a Boston Terrier on it (our Boston is named Bubbles). I covered our dining table with platters of homemade snacks even though I hate to cook and outsourced a vegan smash cake that my kid refused to even touch. By the end of that June day, I was sweaty and soapy—seeing as none of the other adults were interested in making bubbles and none of the other 1-year-olds were physically able. My husband politely suggested it was a bit much for a party our kid would not remember. I don't recall my exact response, but it certainly included words I'd wash my kid's mouth out for repeating.
All of this to say, I was delighted when I went down an Instagram rabbit hole the other day and stumbled across The Prologue Baby—an event company dedicated to first birthday parties. The sister-sister duo behind Prologue, Lisabeth and Anna You, create stunning tablescapes and coordinate every detail, down to makeup for the mom. It wasn't until I spoke with the sisters, however, that I realized they didn't plan just any first birthday parties, they plan Korean first birthday parties, and Korean first birthday parties are a very big deal. I'll let Anna explain:
"Back in the old days, when there was a war going on and limited medical care, Koreans were very poor and we didn't have much to eat, so the infant mortality rate was very high. If a baby survived its first year, he or she had a greater chance of living to their adulthood, so the first birthday was very meaningful to the Koreans, and it has carried on until today."
So basically, a first birthday party (aka a doljanchi) is the biggest bash in a Korean's lifetime—imagine a sweet sixteen or quinceañera for the diaper-wearing set in which there's a table festooned with symbolic, luck-boosting decorations, gifts of cash and gold jewelry, and a ceremony that will determine the child's future profession. It's a big to-do, and it helps to have someone coordinate the details.
Anna and Lisabeth started out planning weddings in 2015 when a friend suggested they offer services for dol parties, as well. They threw their first birthday party a year ago and have since worked nearly 40 in Dallas, San Antonio, and Houston. Next month, they'll open an office in Atlanta. The sisters fly to South Korea every six months to refresh their stable of traditional fabrics, clay rice cakes, and other decorations used on the head table, known as the dolsang. And for families who can't afford, say, a pretty pink fête at the Nasher, Prologue will rent out the traditional items.
For images of Prologue's beautiful parties and more about the doljanchi tradition, click through the gallery. It sure beats my plastic pail of glucose-infused dishwashing liquid.