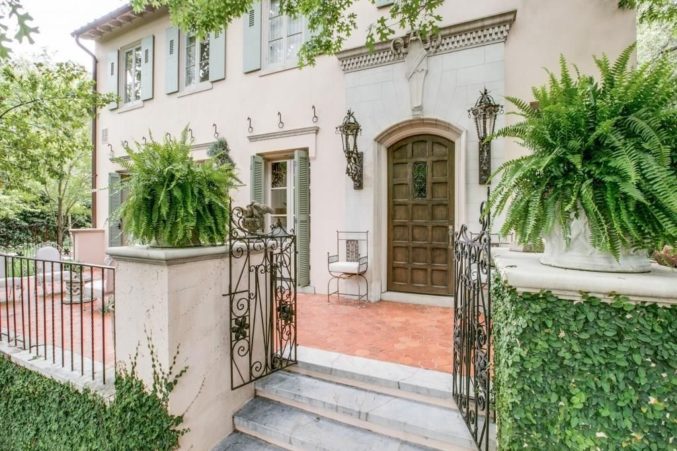 Hot Property: Italian-Inspired Retreat Along Turtle Creek
A rare opportunity to own the recently restored, '20s treasure.
Do you like seeing mosaic tiles wherever mosaic tiles could plausibly go? How do you feel about rustic wooden beams, copper bath tubs, or antlers adorned with sunhats? You're on board? Cool. Now take all of those elements and place them in a luxurious, Italian-inspired home in a coveted corner in Dallas' Oak Lawn area.
Throw in some lush landscaping, a slew of white marble, and the most glorious copper-lined kitchen range and you'll get 4107 Turtle Creek Boulevard. The recently restored, '20s treasure is so perfectly appointed and picturesque that you may question, for a moment, whether the home is in Dallas at all. Maybe this is all just some elaborate hoax by a man in Tuscany, who for some reason is trying to offload his lovely villa, and assumes Dallas dwellers are willing to relocate. Perhaps they would be for a house this stunning.
But, assuming the zip code is accurate, a gated entrance and a tree-covered hill ensures both a quiet retreat and an enviable Dallas location. Please invite us to live in your guest house.
By the Numbers
$5,950,000
4,606 Square Feet
2 Bedrooms
2.1 Bathrooms
4 Fireplaces
1 Pool
1 Guest House
Endless Mosaic Tiles