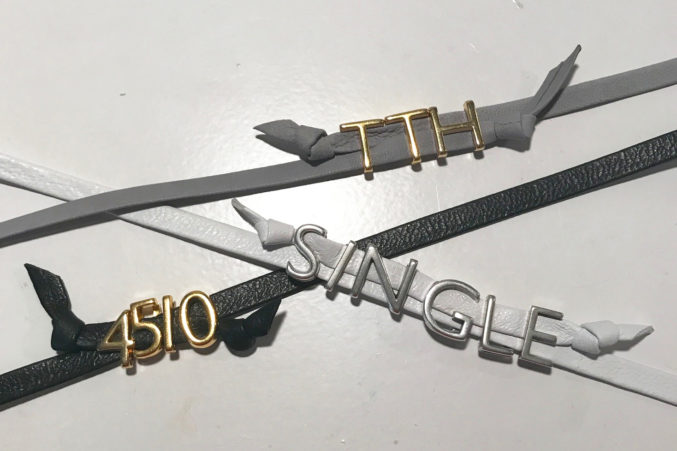 Be a Cool Girl. Make a Personalized Choker This Weekend
Customize your own Fallon choker, jeans, button-ups and more at Forty Five Ten.
If you get newsletters, and we all get newsletters, you've probably started seeing these headlines filling your inbox: "The Bag All the Cool Girls Are Sporting," "The Cool Girl Jewelry You Need Now," "How to Do Business Casual Like a Cool Girl." Or, you know, something of that ilk!
This weekend, you don't need Vogue's tips. Tell Refinery 29 to take their headlines elsewhere. You too, Rachel Zoe! This Saturday and Sunday, abandon your inbox and score all your cool girl needs IRL at various Forty Five Ten outposts. Here's how.
First, you'll visit TTH Forty Five Ten today (sorry for the last minute notice). The recently revamped Highland Park Village boutique is helmed by (and named for) Forty Five Ten's creative director and all-around cool girl Taylor Thomasi Hill, so when TTH does a trunk show, you know it's going to be, well, cool.
Then, tomorrow, you'll head downtown to Forty Five Ten's gorgeous Main Street store for another trunk show. But this isn't just a regular trunk show, it's a cool trunk show! (I'll stop now.) Not only will you be able to meet the talented girl gangs behind brands such as GRLFRND, Kule, Fallon, Dallas-based Bell'INVITO, and more, but you'll also be able to customize pretty much everything they sell. So you can take that denim, that Kule shirt, that stationary, and that Fallon choker (that you might even win for free), and make it personal. How cool is that?